If this event didn't get you in the spirit of giving then I truly don't know what would!
Some of our amazing staff, and amazing members of the Elizabeth Fry Society were outside our station building at the crack of dawn Thursday, preparing for a day of raising money and collecting new and gently used items.
Mittens, toques, scarves and hot chocolate were a MUST in order to pull off the event, but after everyone got suited up and prepared to brave the cold, it was a blast!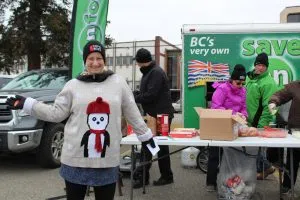 This event would not have been possible without the amazing people in our community who came out to donate!
I've never been a part of a fundraiser that gives back to the community. I mean, I did do a few rugby trip fundraisers back in highschool, but this was different.
I left this one feeling a lot happier.
I was able to meet new people, and have a great time all while we raised money and collected clothing items for a really great cause!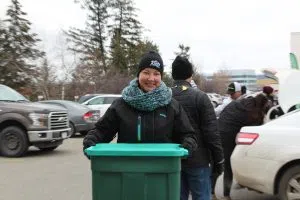 Your Santa Claus has nothing on ours. Our station Santa was such a great sport, dancing around and waving to cars as they whizzed by!
Seriously, I've never seen a more enthusiastic Mr. Claus!
Apparently he was SO enthusiastic his pants fell off and I missed it!!
Here are some pictures of the awesome staff, volunteers, organizers and friends that came by and helped out today!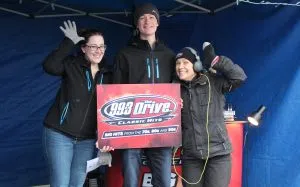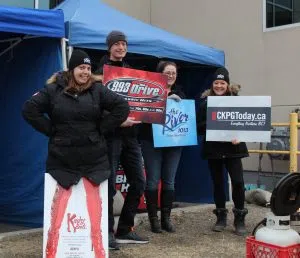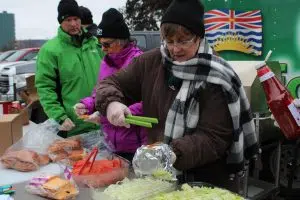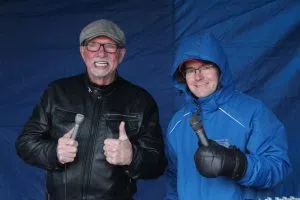 Obviously when you're out in the cold all day, a warm beverage really helps and we were so lucky to have our friends at Save On Foods come out and keep us warm with hot chocolate and keep our bellies full with amazing burgers with—wait for it—PRETZEL BUNS!!!
Who doesn't love pretzel buns?! They are SO GOOD! An actual gift to mankind!
In the end we collected over $7,000 and fulfilled our goal of filling up the trailer with items for the Elizabeth Fry Society!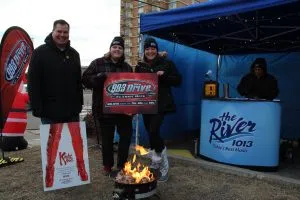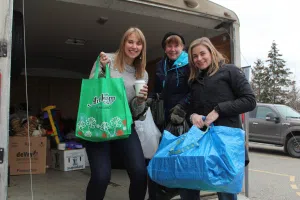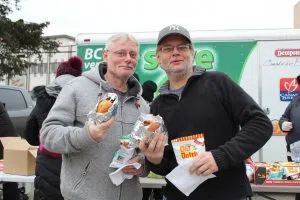 It was our first year hosting this event and we are all completely blown away by the amount of people that came out to support the cause!
Thank you thank you, SO MUCH!
We really couldn't have done it without you!