November, my favourite month!
Not only because it's my birthday but because it is a month of remembrance and thanks.
I've always wondered why Canadian Thanksgiving isn't in November you know?
Why not put Remembrance day and Thanksgiving in on the same month?—Don't they kind of go hand in hand?
I don't know, to me that just makes more sense.
Anyway, tomorrow is Remembrance Day and I hope that you all take a moment to remember all those brave beings that fought, served and gave their lives so that we could live ours the way we do now, freely and safely.
STEAM at The Exploration Place
I'd never been here before!
The Exploration Place is kinda like the Science World of Vancouver for PG.
I wasn't able to walk through all of the galleries inside and view all of the awesome pieces…BUT I was able to speak with some awesome people about STEAM.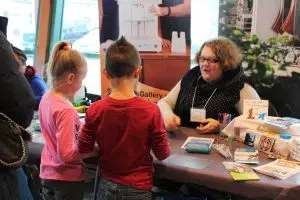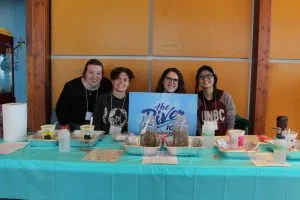 STEAM stands for Science, Technology, Engineering, Arts and Mathematics, and so today was a day to reach out to the community in hopes to attract young minds into maybe one day pursuing a career in some of these paths!
Basically they're trying to make these subjects appealing to younger generations, which is really cool!
There were so many really fun looking activities that I think will really benefit kids futures, why?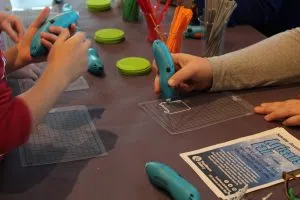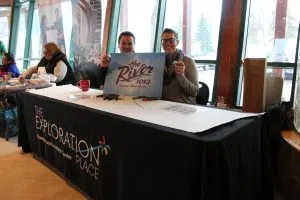 Well because I think that introducing them to these things at such a young age helps plant a seed in their head, which may lead to igniting curiosity in a field they never thought possible!
Holiday Makers Market
You know me and markets.
I wanted to stay there ALLLLLL DAYYYY!
There were so many great vendors again selling really amazing stuff that would make perfect Christmas presents!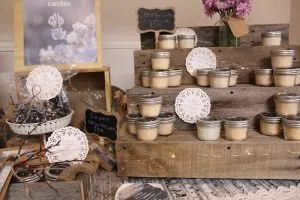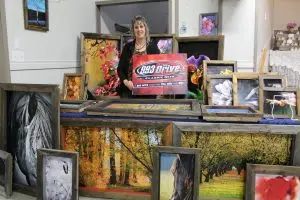 Seriously, I wish I had the money to spend on ALL the great stuff I saw!
I was thinking about this in the Funchaser, but isn't it kind of great that PG has all these craft fairs popping up around Christmas?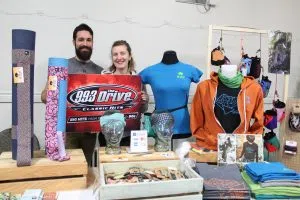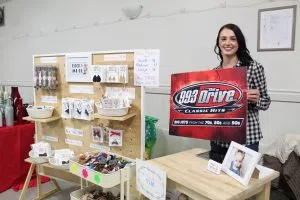 I feel like there's nothing better than getting a loved one, a one of a kind gift made here in Prince George…like it's SO COOL!
Public Skate at Rolling Mix Concrete Arena
Who doesn't love public skates yenno?
They're SO fun!!!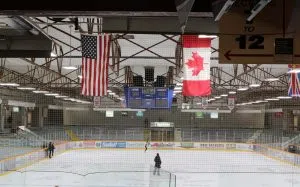 Perfect for a first date, a 30th date, friends and family there's nothing like the fun of gliding on ice!
DP Todd Secondary Craft Fair
AHHHHHHH!!! I could go to these ALL DAY!
Yo, but this place was SO BUSY though!!!
I pulled into the high school's parking lot and was having a hard time finding parking!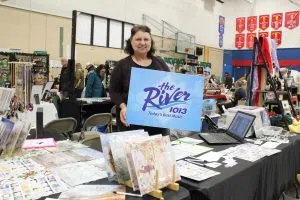 As soon as I walked through those doors all I smelt was freshly cooked food…it was such a TEASE!
I was SO hungry… 🙁
I walked around and discovered that there were TWO floors full of vendors!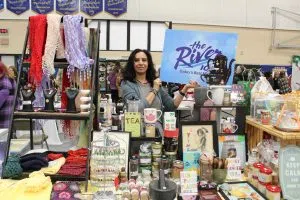 It was crazy!!
There was fudge, cupcakes, christmas ornaments and an endless selection of Christmas gifts for ALL of your loved ones!—like seriously…you could've done all your Christmas shopping in one go.
Chess for Kids
I remember the first time I ever "attempted" to play Chess.
I was young, must have been like 7 or 8 when I went over to my uncles house and I spotted his Chess board.
I politely asked him if I could play with it and he said yes.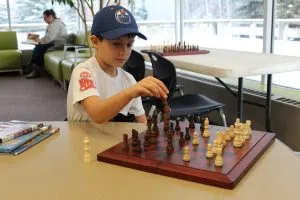 I sat at the kitchen table playing by myself calling random names, letters and numbers: "Knight to E-4," I said and then grabbed the night and moved it over to my  imaginary E-4.
(If you grew up with Harry Potter you probably know why I assumed this is the way Chess worked.)
Sadly, my bubble was soon burst, and reality hit me right in the face when later that night my uncle asked me what the heck I was doing.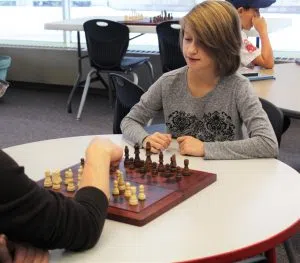 ANYWAY, this is the perfect opportunity for your kids to learn how to play this classic and timeless game!
They can play with other kids their age or with you, their parents to learn and master the game!
This is happening every Saturday from 1:30-2:30pm until the end of November.
High school Football
Watched these guys score a couple touchdowns in the cold!
They're so brave to be wearing so little when they are surrounded by snow…like seriously…I would never be able to do that, I'd get hypothermia and probably die or something…
I did warn anyone coming to visit to make sure they wore warm clothes and brought blankets!!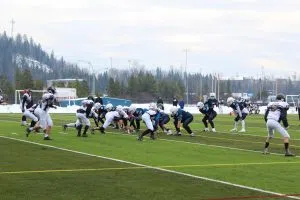 I hope you did if you swung by!
Thank you so much for reading and keeping up with me! 🙂
Don't forget to go out to the Cenotaph tomorrow!!
Thank you again to all those that fought and keep on fighting for our freedom.
Lest we forget.