Rain rain go away!
All this rain has got me homesick!
You know, I really don't mind the rain all that much being from Vancouver and all but it's the wind and rain combo that I really don't like!
There's something about getting wet and having ice cold wind blowing at you at the same time that's just awful.
Ski Swap
Wow, I wish I wasn't broke so that I could've purchased some ski's…the deals were unreal!
Honestly, this is such a worthwhile event to attend especially since everyone keeps telling me that winter is the longest season here in PG and you have to find yourself something to do during those cold winter months.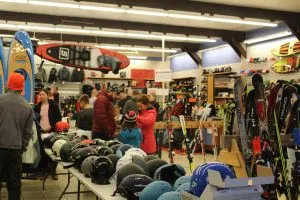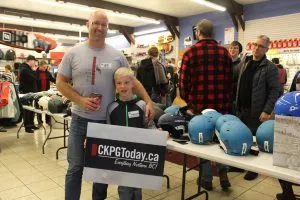 I've never gone skiing…or snowboarding…so I hope that maybe 8 months of winter will inspire me to do something outdoorsy!
The line up to get in was insane!!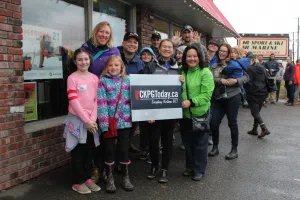 Look at this, people were here at the crack of dawn waiting to get their hands on these awesome deals!

42nd Annual Studio Fair
AHHHH THEY HAD VEGAN BLACK SHEEP CHEESE!!!
I've been craving their cheese for months!!!! I don't think I have ever tasted vegan cheese this good before.
Aside from the vegan cheese, this is such a great place to shop for Christmas gifts, stock up on stocking stuffers and shop for yourself!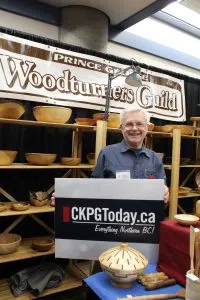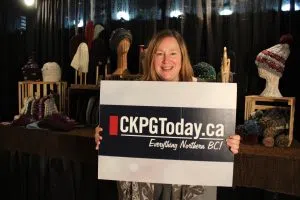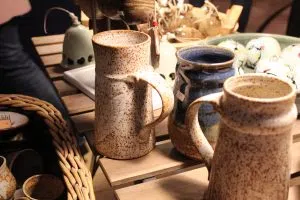 I wanted one of everything.

Extra Life Prince George
When I was younger I used to LOVE video games, in fact I could spend all night playing Super Mario on my dad's Super Nintendo.
That's basically what these awesome gamers were doing today!
Pulling an all nighter playing games on Wii, and PS4's while supporting Extra Life in fundraising money for the Children's Miracle Network!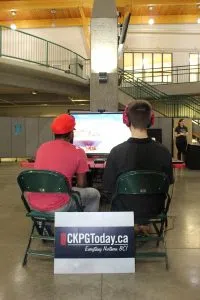 Anyone can drop by and for a $10 minimum donation can spend their whole night playing games, meeting other gamers and watching the pros play in tournaments!!
I thought this was such a creative way to raise money!

2018 Wine Festival
Wine Lovers I hope you were all here!
Exploration place was definitely bumping today!
There was SO much wine for all of you wine aficionados to enjoy, as well as food and live music!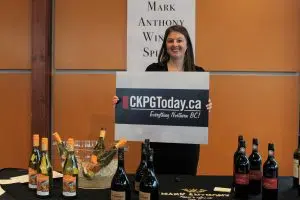 I did learn a little about wine which was nice, because I know absolutely nothing about it…I don't know how I managed to be a server and not know my wines…
Honestly though, I wanted to spend the rest of my shift here!
It seemed like so much fun!
Alrighty PG, lets hope it doesn't rain tomorrow!
Thanks for another great Saturday!