I hope you all had an amazing Sunday! I know I sure did!
I love animals SO much!!
They honestly make me the happiest person on the planet, so when I was given the opportunity to visit Blackspruce Farms I jumped at it, and this is where my Sunday began.
Blackspruce Farms
I got here just when they were opening, so the parking lot wasn't super busy and some of the volunteers were still setting up.
To my right was the pumpkin patch and to my left…well, I wasn't too sure what was to my left.
I walked up to the entrance and introduced myself and they let me right on in, gave me some feed for the animals and a ticket for a pumpkin!
Of course I went straight to the animals and I fed them for a while, and pet them and awed at the pot belly pigs.
I really want a pet pig, a nice and fat lil pot belly pig and a doggo!
I think goats are so funny, they look so scary when they stick their tongues out and trying to reach for food out of the palms of your hand.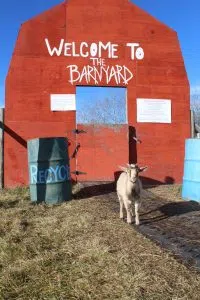 Then I made my way over to the patch…but there were no vines and stuff on the ground…you didn't have to cut your pumpkin off the vine!
I was confused at first but then I remembered that I hadn't seen another pumpkin patch on google maps in PG when I searched it weeks ago.
This made me come to the conclusion that maybe pumpkins don't grow well up north?
I am not 100 percent sure if that's what it is, but it's the only thing that makes sense to me right now!
Anyway, I loved this place SO much, there's just something about being around animals and seeing how they interact with each other and humans.
They are so beautiful and so interesting in so many ways, and hanging around them gives me a warm feeling inside.

The Wandering Panda Halloween Flash Day
I have been so on the fence about getting a tattoo ever since I moved up here!
I really want to take my time to think about something that to me represents PG and then get that tattooed somewhere small and not very noticeable!
Seeing these brave people just go in, pick a design, lay on a table an hour or so after choosing it and being okay with having it permanently on their bodies…like FOREVER—is kind of inspiring.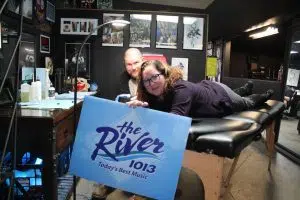 I wish I was more like that, just able to make an impromptu decision…but  I am not.
There were so many awesome Halloween inspired designs to choose from, and the artists were SO CHILL and so nice to talk to!
I feel like if I was to get a tattoo, I might come back here just because they were all so nice and made me feel comfortable as soon as I walked in.
16th Annual Loonie Auction Draw Day
There were SO many cool things that were being given away today and honestly I think that it's great that they put this auction on now because you can use the items you win as Christmas gifts.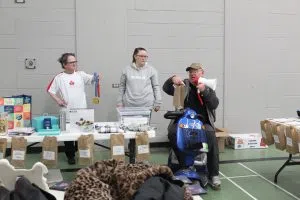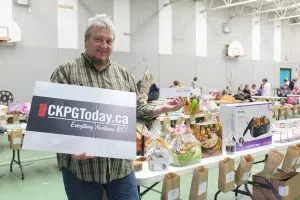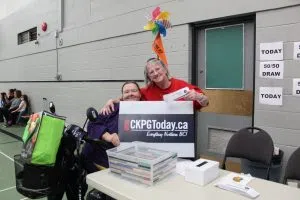 It's so nice to see the community come together and support a good cause!
Thank you for a yet again, amazing weekend! To everyone that took time out of their day to talk to me and put a smile on my face, extra thanks because you're the ones that make this job all the fun it is!
See you next weekend!