Today was super awesome, honestly sometimes I can't get over how fun this job is!
I am so glad I started my morning at the Artisans of the North Fair at UNBC because I think I owe it to that for putting me in the best mood EVER!
So much happiness.
ALL THE HAPPINESS!
Artisans of the North Fair
This was the 15th annual Artisans of the North Fair, and my first one. Honestly  I was completely blown away by the amount of talent, creativity and beauty that I saw here.
It's probably a good thing that I am broke right now, or else I would've gone broke from visiting this fair.
It truly blows my mind just how popular these artisan fairs are up here, I don't ever remember embracing artisans and their craft back home, like EVER!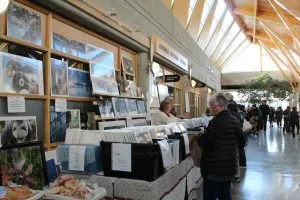 I guess that's just another little beauty about you PG, the fact that the community embraces these artists and their work, and I think that it's SO important to do that!
I saw a lot of mugs…I really wanted a mug…but I have no money, so no mug #sadness.

Railway and Forestry Museum Halloween Mash Up
I had never been here before!! I love museums SOOO MUCH!
After visiting the wax museum in Victoria as a kid, I've always had a sweet spot for them!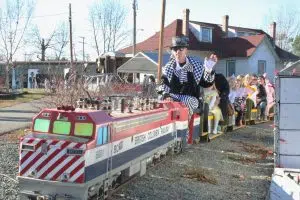 They completely decked it out for Halloween which was really cool to see!
It was incredible just how excited Nadine was to show me around the grounds telling me about how they made a maze for the kids to run around in and a pumpkin patch as well!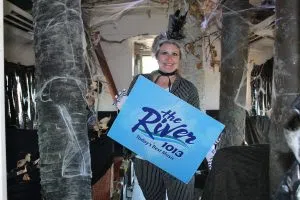 And also, the fact that admission was free if you brought canned goodies was really cool!
I love that they are making sure that they're supporting the community by supporting local food banks!
In all honesty though if I was a kid I would have LOVED this place!!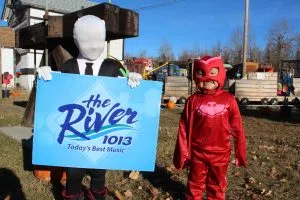 There was SO much stuff to do!! You could even make s'mores by the fire which I am planning on doing when I come back for the Christmas set up!

Theatre Northwest Ladies Consignment
I would be lying if I said I didn't pick something up for myself here today…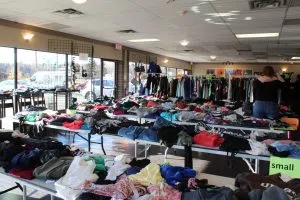 In my defense, I am going as Minnie Mouse for Halloween and since I only moved up here like 2 and a half months ago, I only have one pair of heels and I can't ruin them. Sooooooo…I HAD to get a pair from here!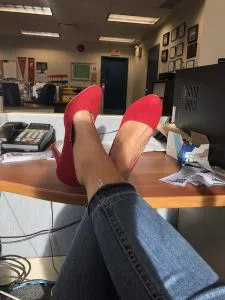 I really lucked out seeing that they just happened to have red heels in a size seven!!!—AND they were only four dollars, what a STEAL!!!
There was so much stuff though! If I hadn't been working I would've been looking through those racks like a madwoman!
16th Annual Loonie Auction
This auction was a really great bang for your buck IMO.
A dollar a ticket and the chance to win some really awesome prizes!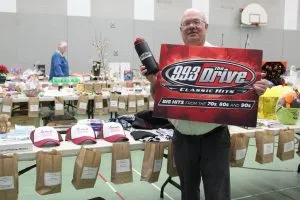 With all the proceeds going to the Handy Circle Resource Society  so that they can continue their programs for those with disabilities and their families!
Friends of the library book sale
Bookworms this was definitely the place you wanted to be today!
There were SO many books ready and begging to be read by you!
As well as CD's, DVD's and magazines for those of you who might not enjoy books.
P.S
Before I started work this morning I ran over to the Farmer's Market because I heard that Col Juicery was launching vegan nut cheese!
This probably contributed to my extreme happiness!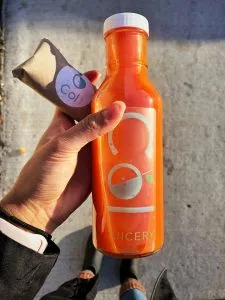 It's just that no one, to my knowledge was selling vegan nut cheese in PG before…and it's so cool that these lovely ladies over at the juicery decided to make their very own line of it! I couldn't be happier about this!!
I think it's amazing that they're introducing this DELICIOUS plant based, cruelty free option to the north!
Thank you for an AMAZING Saturday PG!