I know I am too young to get married…but after experiencing the Storybook Wedding Expo first hand…I cannot wait!
AHHH the white gown, the flowers, the video that I'll get someone to make, the country I want to get married in…I can't wait to just sit down and plan it!
Storybook Wedding Expo
My morning started here, at the Storybook Wedding Expo at the Civic centre, and it was absolutely magical!!
I had the chance to view some AMAAAAZING gowns–like they were ridiculously pretty!
I am officially very torn between poofy and fitted dresses.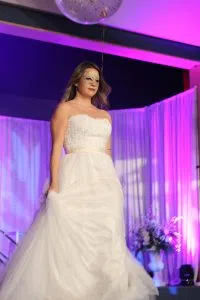 I had a poofy one for my grad, so I am thinking for my future wedding to my future husband will be in a fitted dress.
But torn I tell you, TORN!! These lovely models made them all look so good it is hard to even now what I want for my future big day (if anyone ever decides they want to commit to "forever" with a crazy, vegan latina.)
All I know is that next time I want to feel less Disney and feel more elegant.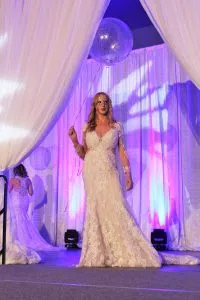 Now back to the Expo…It really was the perfect place for brides to be!
Anything and EVERYTHING that you could think of needing for a wedding was there!
I truly think this served as a really great opportunity for future brides to get a better idea of what they want their dream wedding to look like.
Healthier You Expo
My mom brought me and my sisters up eating pretty healthy, of course as you grow older and become more independent you start having to make decisions for yourself that will either keep you healthy or deter from attaining good health.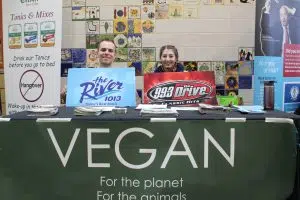 I bumped into Lance and Shaylene again today, two really amazing vegans here in PG, and if you have ever been curious about going vegan they are the people to talk to!
I promise you once you go vegan, you can never go back…and you WILL feel amazing. I know what you're thinking, "this girl is CRAYYY, I could NEVER live without meat!"
Trust me, you can. I had that exact same mentality two years ago, and I did a complete 180.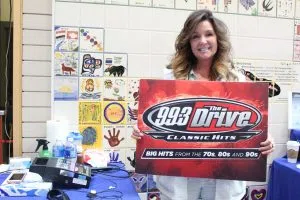 I thought that this expo really gave people who perhaps have fallen off of a healthy track or those who are curious about embracing a healthy lifestyle, a chance to hop on, or back onto the right track!
I also had the chance to test out a cold laser–I know, sounds scary right?
It's really not, basically what it does is activates your nerves and can apparently cure addictions when the right nerves are stimulated–I know, crazy stuff but the lady I met told me she has cured some life long smokers withthese cold laser treatments!

Child Friendly Halloween Maze
Halloween, the season of ghouls, demons and zombies—and the only time it is socially acceptable to receive candy from strangers.
This maze is perfect for introducing your young ones into that Halloweeny spirit of October!
It promises to be a kid friendly event.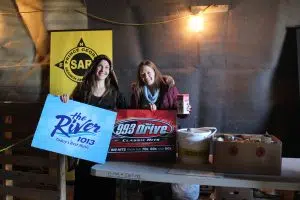 I managed to sneak a peak at part of the maze, and I think I'm going to give it the Vero seal of approval—they'll be fine!
It was open from  11-3pm Sunday and will be open again next weekend if you weren't able to make it out!
The awesome thing about this event is that it isn't just to scare you kids a little, but it also helps raise money for the Prince George Search and Rescue as well as collect non perishable food items for St. Vincent de Paul!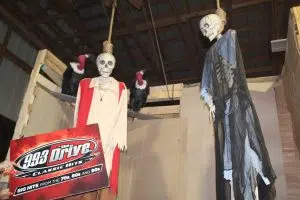 So make sure you stop by with the little ones, some cash or some food and don't miss out on all the fun!
There is and intermediate maze this coming Friday and Saturday, for those of you who love the thrill of things that go BUMP in the night! ONLY ENTER IF YOU DARE!!!
Thank you for this awesome weekend PG, until the next!