Another day is done! Okay, lets dive right into this!
Junk in the Trunk
What a quirky idea PG, but lemme tell you, I. LOVED. IT!
I am an avid thrift shopper, so this was perfect for me!
This event is probably the coolest thing I've seen so far here in Prince George! It took place at the CN Centre parking lot and it was very, very busy.
People were actually selling "junk" right out of their trunks! I thought it was so funny, and so cool! Anyone obsessed with thrift shopping (like myself) would have loved  this event! I can't wait for next year!!
Also shout out to Rick for making my morning, he is a funny guy!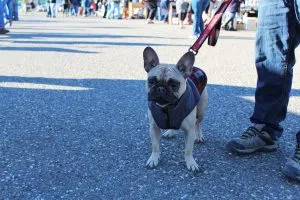 And also a shout out to my future dog, thank you for letting me pet you.
Cross Roads Street Festival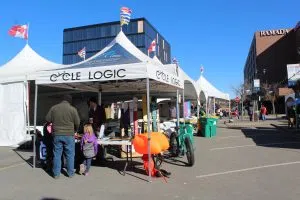 I love Crossroads! It's just such an awesome place with a great environment and very nice staff, so I knew going into my first Crossroads Street Festival it was going to be good!
This is such an awesome idea to try and get the community involved in winter sports around the area.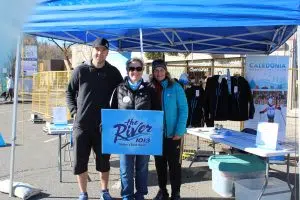 It was interactive and fun for families as there was a blow up bouncy castle, and a really cool mock snowboarding machine!
Also, look at who I bumped into!..
There was also really amazing food to enjoy!

Mennonite Fall Festival

Another really fun event for the whole family!
It was like an indoor farmer's market where you could buy a delicious lunch, and your kids could enjoy the kids corner!
There was fresh produce, homemade baked goodies that looked AMAZING, coffee and my favourite part,  the jam.
All the money that was made today went to supporting a watershed project in Ethiopia.

Poetry Reading and Workshop
I met this really amazing lady today, her name is Erin Bauman.
She is a poet who helped set up this poetry reading, and workshop at the Two Rivers Art Gallery on Saturday!
We got chatting about what made her start poetry and why she loves it, and continued talking about things we both see eye to eye on.
Getting the chance to speak to her reminded me of why I am so lucky to have the job that I do.
Everyone is a book, and sometimes you get the chance to read the story, and some stories, well they're fascinating.
Seniors Draw
This draw that I believe started six months ago finally came to an end today at the Wood Wheaton supercentre!
Martin you are the proud new owner of a 2018 Chevrolet Equinox, congratulations!
Thank you for another great Saturday!