On Saturday I made an observation, Prince George has really pretty birds. Birds I'd never seen in Vancouver!
Anyway, observations aside Saturday was another gorgeous day out!
I started my morning at Pine Centre Mall and then headed over to Lheidli T'enneh Memorial Park!
Wilson Square Community Farmer's Market
This was my first time to this specific farmers market, there was SO much food here! For a second I wished I wasn't vegan so I could try it all!
I was able to try my first bannock EVER at Terry's Fresh hot Bannock, I got it coated in sugar and cinnamon.
It reminded me of a churro, or a mini doughnut, only this was 10 times better!
There was so much beautiful artisanal work on display and all of it was absolutely breath taking!
Where: Pine Centre Mall Parking lot
When: Saturday's from 8:30 to 2pm
Active Living Market
I pushed the doors open to Pine Centre Mall and it was buzzing with activity!
The Active Living Market is the perfect place for someone fairly new to Prince George (like me) would benefit from going to!
You are given the chance to sign up for activities around the community such as art lessons, music, or the Navy League.
It was definitely awesome to see the diverse activities there is to do locally!
Where: Pine Centre Mall
When: Saturday September 8 to Sunday 9
Time: until 5pm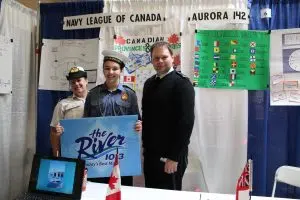 Parkinson Superwalk
I still cannot get over how beautiful  Lheidli T'enneh Memorial Park is…it is jaw droppingly gorgeous.
The Parkinson walk could not have been on a more beautiful day, there was such an amazing turnout of people, of all ages walking the walk!
As well as a four dollar hot dog lunch—which smelled AMAZING!

The Great Park Escape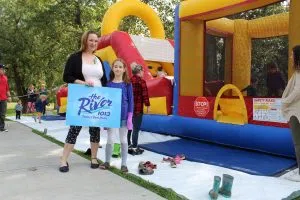 This is the perfect event to bring your kids to! There are so many fun activities to entertain your little ones for a few hours!
From bouncy castles to bike decorating, and wining prizes this is great fun for the whole family!

Wonderland Mike Parmer Memorial Fundraiser
Wonderland put together a car wash that was by donation in memory of Mike Parmer, who was a member of the Prince George gaming community.
Parmer died of pancreatic cancer in 2016, becoming the inspiration behind the fundraiser which raises money for the Canadian Cancer Society.
It is so inspiring to see how a tragedy can really pull a community together!
This was for sure another great Saturday! I am really enjoying immersing myself into the community, it's something I didn't do back home and I now kinda wish I had.
Can't wait for tomorrow!