I got lost quite a bit driving around town this weekend, just another sign that I need to go out more.
I also finally experienced my first rain in Prince George—it was very very exciting!
I also am experiencing my first thunderstorm as I type this right now—gotta love mother nature!
There was no excuse to not get out and about in the community this weekend! Here are the events I went to:
Operation Kidsafe at Wood Wheaton Honda
This is such an amazing initiative, I love that Wood Wheaton Honda and Operation Kidsafe are coming together to put something like this in action.
Operation Kidsafe is a program that helps keep kids safe by providing parents with a document filled with your child's personal information: picture, name, address and finger prints, in case of any emergency you would simply pull out that document and hand it to authorities.
What made this even more cool was that there was cotton candy, hot dogs, popcorn and snacks for the kids and parents to munch on before or after getting their child's picture taken, and fingers scanned.

Downtown Pop up Market
I was SO excited to visit the Farmer's Market again! As you already know, I am ALL about Farmer's Markets and supporting local businesses.
The pop of definitely consisted of a majority of skin care products, I thought–but there were also clothing vendors, natural health foods, and an abundance of knitted and handmade goodies. Make sure you make it out next time! The Pop up is every second Saturday until the end of September!
Friends of Pine Valley Golf Tournament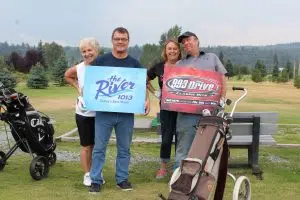 Despite how the day started on Saturday (with showers) I am happy to announce that the turn out for the Friends of Pine Valley Golf Tournament was great! Everyone came with such a great attitude! I also managed to catch some great swings by a few of you!

Sunday August 26th
Sunday morning, in comparison to Saturdays was amazing to say the least. I started off my day by heading out to Lheidli T'enneh Memorial Park—this was my first time here and I could not and still cannot get over how beautiful it was.
There were all these screaming squirrels—yes…they were screaming…well okay… maybe it was more of a REALLY high pitched squeak.
As well as these really pretty birds I'd never seen before with these read Mohawks. What a gem Prince George, what a gem!
Yoga in the Park
I am really excited to say that I went to my first yoga in the park on Sunday and it was AMAZING!
The morning was gorgeous, the environment was peaceful, and the park is magnificent. There really is no better way to start your Sunday morning  off than with some yoga.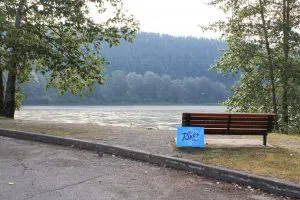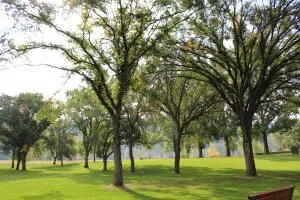 I am a big fan of the relaxation I feel after doing an hour of it. Sadly, this is the last Yoga in the Park that Chinook Yoga is putting on for 2018 but I am really glad I made it out and cannot wait until next year!
Cultural Trade Fair
Okay, I was also a big fan of this one! Maybe it's because of my Hispanic roots, but I grew up going to these back home ALL the time.
I used to perform in a Salvadorian Folkloric dance group and we would always to events like this one… so maybe that is also why I love it.
I met a great group of vegan advocates who I spent some time speaking to, they let me try one of their vegan power balls…they were—AMAZING!
And how could I have gone to a cultural trade fair and not have gotten Henna!? The lady who did the henna on my hand spoke to me about how she had recently made the move here from India and how she loves everything about Prince George!
Okay ladies and gentlemen…I know you've all been waiting for this…I found the HANGOVER CURE!! I'm not sure why I'm so excited…it's not like I'm going to use it or anything…
Elixir is this really cool ginger and turmeric based drink, one sip of it a day will actually keep the doctor away!—and also cure you from a possible hangover.
There was some science to how it worked…but if I tried to explain it to you, we would be here all day.
Basically the turmeric speeds up the detoxification process so you could potentially avoid the hangover all together if you drink elixir and alcohol at the same time.

 Breton Harp Workshop
I gave up on my guitar lessons YEARSSS ago, but being here, surrounded by all of these people who were ever so passionate about the Harp was kind of…inspiring!
Tristan Le Govic is a musician from Brittany and he came all the way from France to teach this class full of music lovers!
I wasn't able to stay and hear him play, but I creeped his website and watched some of his videos, he is amazing!
Two Rivers Gallery Open Studio
My last stop of the day was at the Two Rivers Gallery Open Studio where I spent some time with families who were looking to escape the downpour outside!
The gallery hosts these open studios every Sunday from 1 until 4pm and every weekend the art project is different, today it was mini art journals!
Anyway this was my weekend, thank you so much to everyone who was friendly and willing to chat with me. I had a great time!
See  you next weekend!