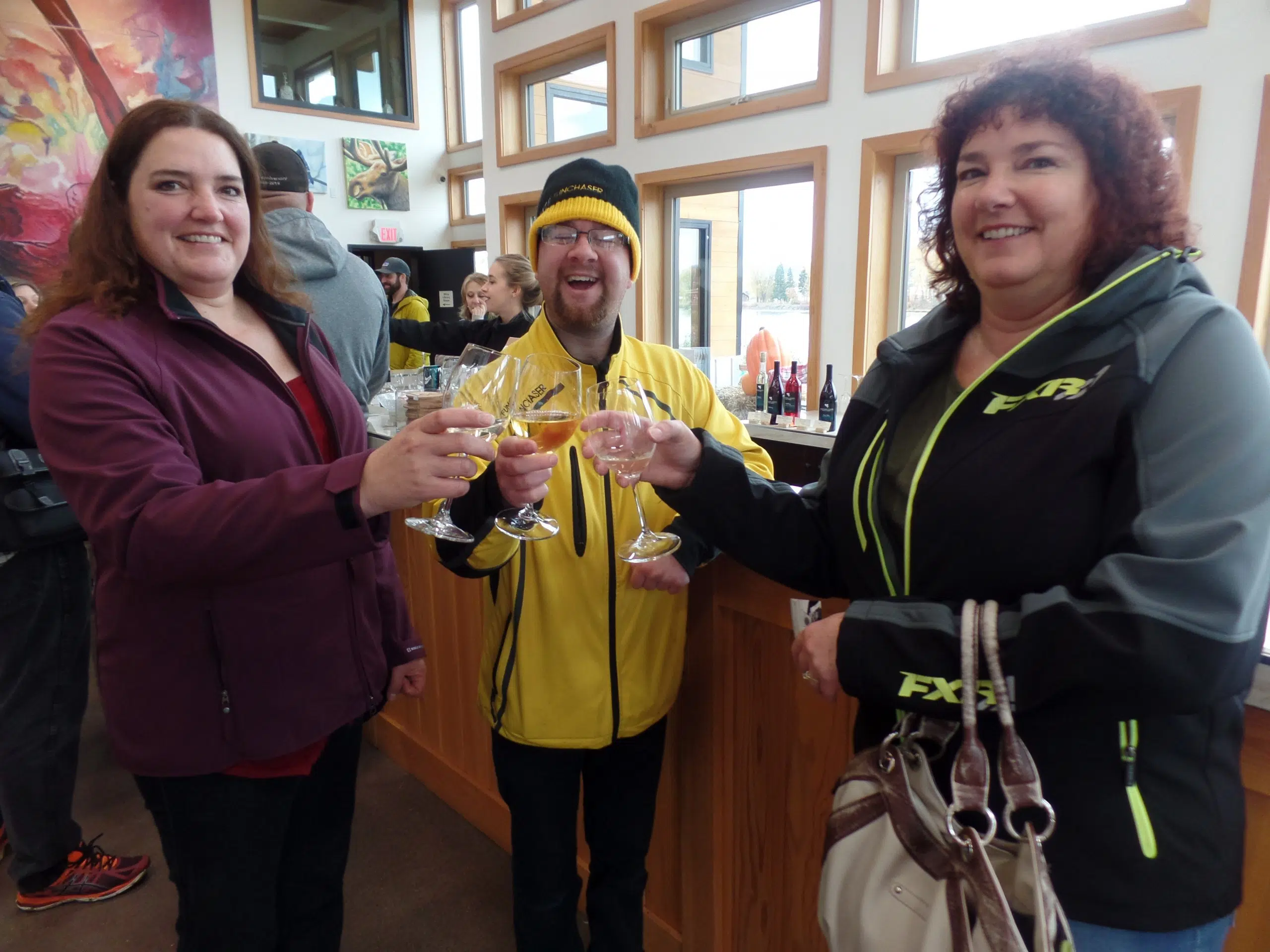 The Northern Lights Estate Winery held a public tour today to give the people of PG an in depth look behind the bottle!
They gave tours through the vineyard, opening your mind up to what berries they use for which wines and the process of how they use the berries. It's not as simple as you may think!
The tour was also taken into where the wine is made, in their cellars! They had to bring in BIGGER cellars because they underestimated how popular the local wines would sell! Definitely not a bad thing to admit!
Finally you had the opportunity to taste some of their fine wines! You could pay a small price to try 4 of their wines, but if you enjoyed one enough to buy a bottle, that small price was null and void!
If you are a wine connoisseur and haven't taken a tour of the gorgeous winery, first of all you should manage your time better, second of all go take the time to check out the ONLY winery north of Kelowna!
They usually hold tours on long weekends, and they expand your wine knowledge big time!