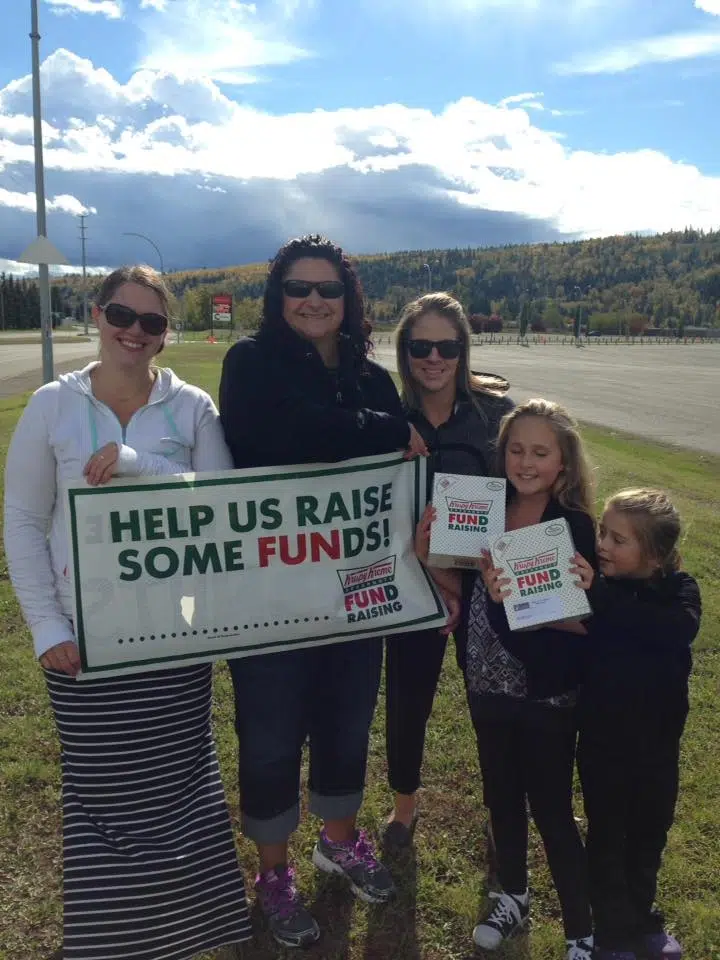 Today in the CN Centre parking lot, there was a group raising funds towards their trip to Guatemala to help the less fortunate.
A group of six mothers in Prince George have banded together to go on a trip of a lifetime in April 2017 to help build houses in a less than fortunate part of Guatemala. Their group is called Moms on a Mission and they are working alongside a group called Hungry For Life.
If you would like to learn more about Hungry For Life, visit their website here: http://www.hungryforlife.org/
Today Moms on a Mission was selling Krispy Kreme doughnuts in an effort to reach their fundraising goal of $4,000. They had over 250 boxes of one dozen doughnuts and they sold completely out of their inventory!
Prince George is the most giving community I know, and I have zero doubts that not only will this group reach, but also exceed their fundraising goal!