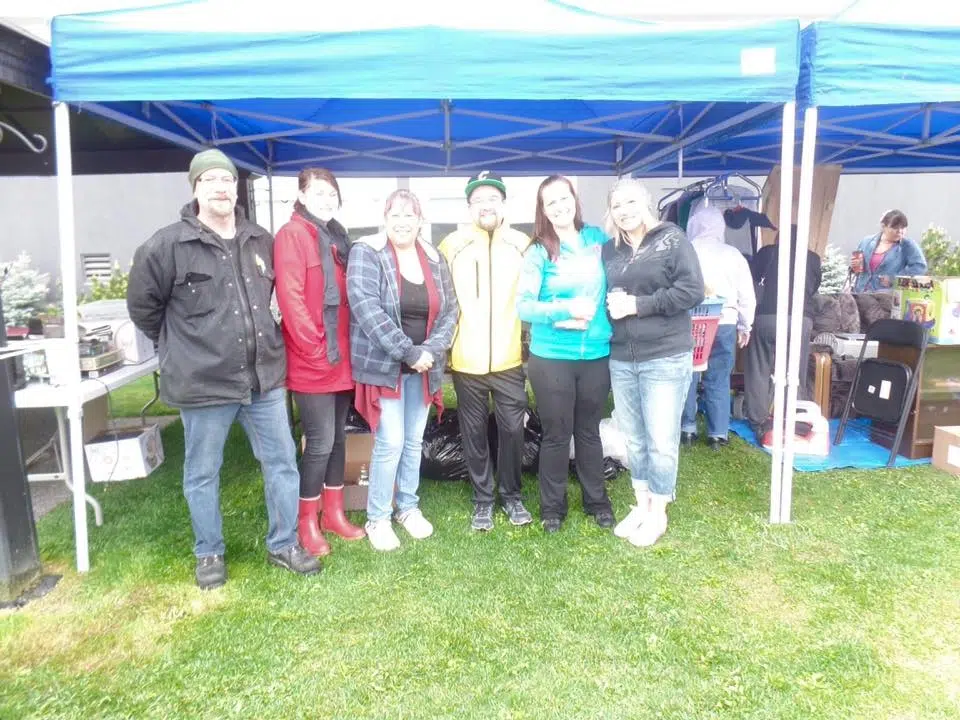 The Treasure Cove Casino and Hotel staff have put together a team for the Relay for Life as Masich Place Stadium. Today they held a garage sale to raise funds for this great cause.
They were behind the casino with a few spots set up. One of which had the classic garage sale look with knick knack's, even paddy whacks, for people to look through, including kids clothing, playsets and high chair like furniture.
The eye catching items though were set up in the parking lot inside a bunch of shipping containers. The Casino had recently undergone some renovation and what better timing than to get rid of the old, but still in amazing condition, furniture. The items were flying out of the containers and the whole crew cheered every time someone gave generously to their cause. I should also mention that the purchases of the furniture was all by donation.
The staff battled the rain, but they knew it was worth it when they received a phone call from a fellow staff member reminding them saying "Oh come on this is for such a good cause!".
Of course all funds are headed to their Relay for Life team, be sure to check out their tent on May 7-8 at Masich Place Stadium.