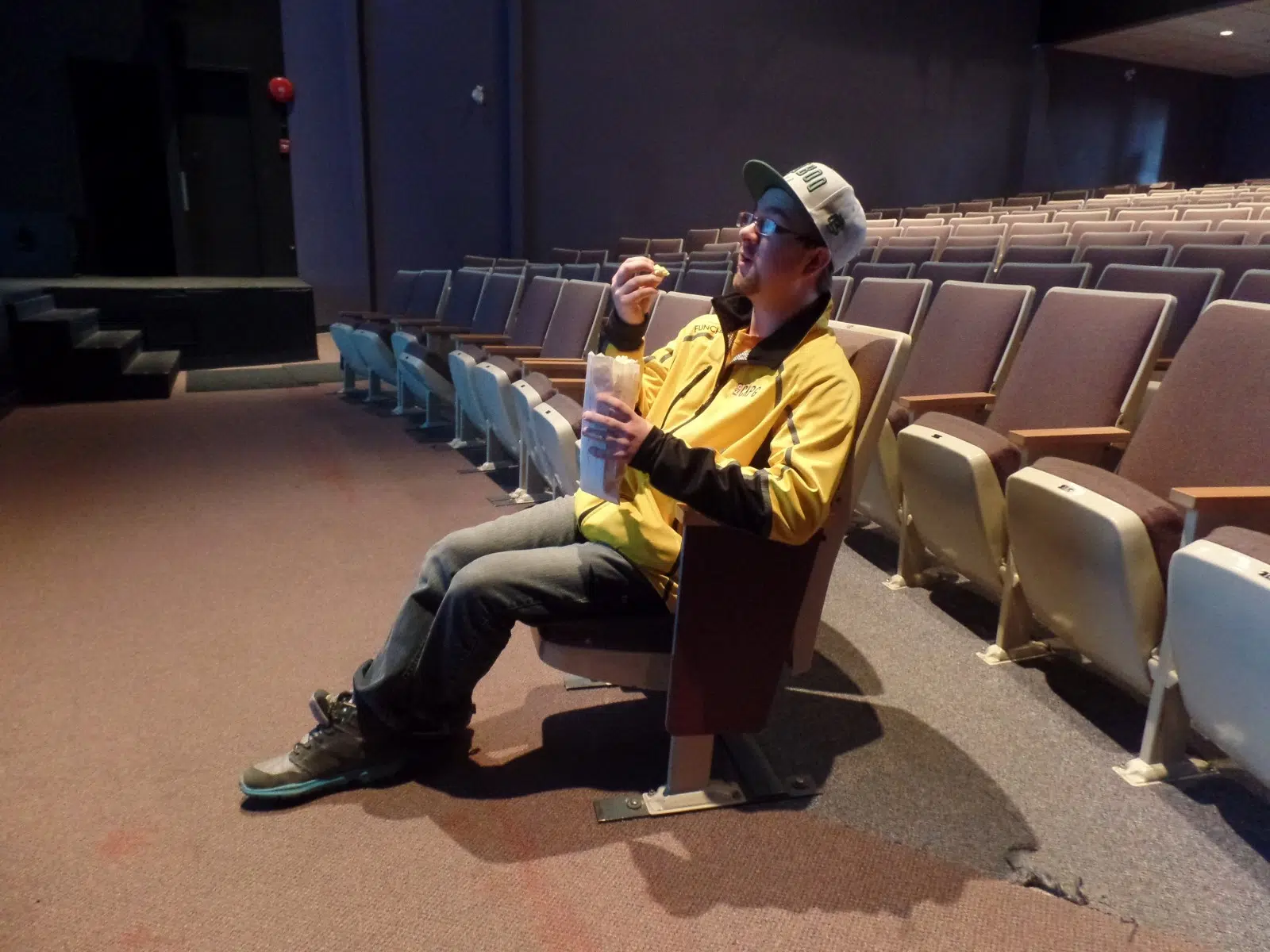 This year commemorates the 20th Annual Cinema CNC Film Festival!
The PG Playhouse jam packed with star power with eight different movies this year. The list of films had plenty of previously nominated actors for Academy Awards!
When you walk into the venue, you see through the doors to the huge projection screen where the films were being played.
But before walking in to your seats, they had some great prizes for you to potentially win. They had a table set up with a jar full of candies, and with a small donation of 50 cents, you could guess the amount of candies in the jar and if you were correct you won the candy.
Alongside that table was a silent auction set up. There were plenty of vendors who donated to the silent auction to try and raise money for the film festival.
A cool feature that Melinda, one of the event coordinators, told me about was that if you brought a friend to the festival for the first time, they got to enjoy the film for free accompanied by a free bag of popcorn!
Posters were hung along the wall promoting each film that played this weekend and there were plenty of people helping out for the festival handing out information packages and additional things like that.
They also had bright orange t-shirts for sale in support of the Cinema CNC Film Festival and of course, for your enjoyment during the movie, plenty of refreshments and candy for purchase!
For information on all the movies that were played and even their trailers, head to their website at: http://cinemacnc.blogspot.ca/
Congratulations on 20 years, and here's to many successful more in the future!