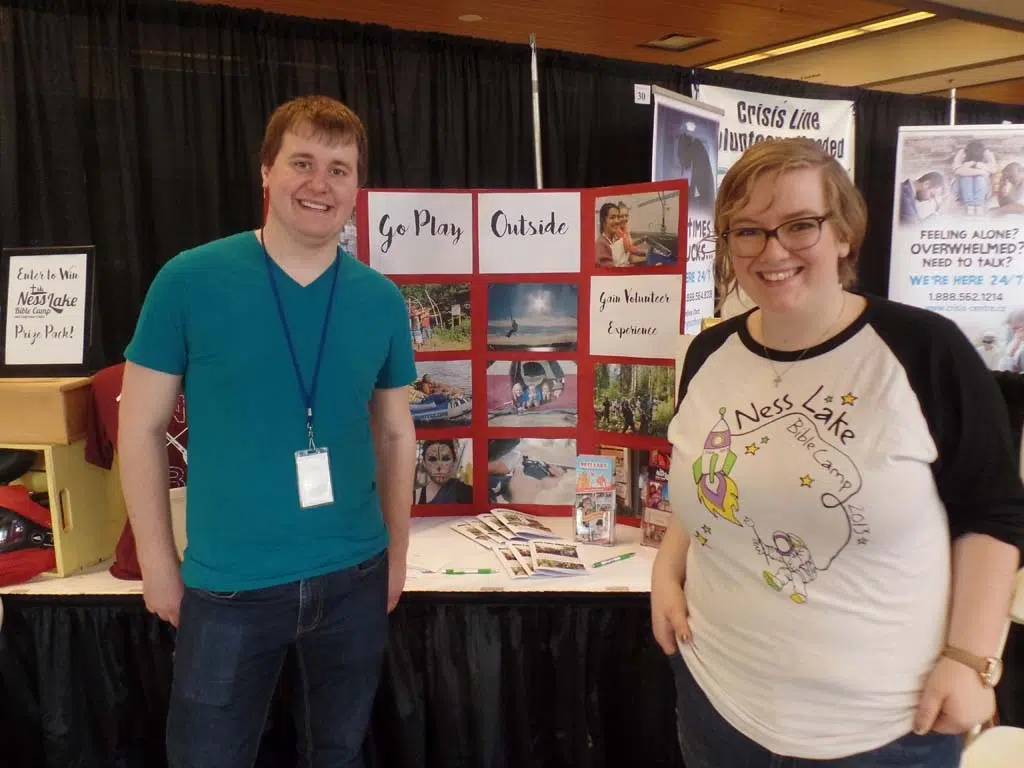 If you are a youth, or even a parent, TeenFest Canada is a great source of information, along with entertainment.
TeenFest Mission statement is as follows:
"TeenFest Canada understands that young people are an important and integral part of our community. The mission of TeenFest Canada is to promote the development of young people in achieving their full physical, intellectual, and social potential whereby they have the opportunity not only to grow and learn, but to have fun at the same time."
The Civic Centre played host to the first ever Prince George TeenFest on March 5th, 2016. Kids from all ages were in attendance enjoying the games, and informative booths along with potential career opportunities. Speaking with Ali, one of the co-founders of TeenFest, she is extremely excited and optimistic about how the event impacts the youth.
Ali came up with an amazing idea to make it easy for everyone to visit all kinds of information on things like mental health, sex education, and much more information youth should know but are maybe afraid to ask about. What was created was a game of TeenFest Passport and  those at the event must visit every booth to get a stamp on every square to be entered in for a grand prize draw. Simple yes, but this gives youth a chance to receive information, who might be too embarrassed to ask about  in front of their friends.
TeenFest creates an environment  for youth to have fun, while at the same time giving them the outlet to retrieve information. If you missed out this year, that's okay because they are very excited to come again next year.
For more information on the event, visit their website: http://teenfest.ca/
 Some of the set ups included:
Activity Centre for Empowerment (ACE)- They provide a safe environment for people to enjoy entertainment and activity 
Family  Alliance on Mental Illness Leaders in Involvement Empowerment & Support (F.A.M.I.L.I.E.S)- Visit bcsspg.org for info
Youth in Philanthropy- Young people who envision a safe, strong community where anyone form any culture and background can work together. Visit www.pgcf.ca
YMCA of Northern BC- Visit www.nbcy.org
BC Schizophrenia Society Prince George Branch- Visit www.bcspgbranch.org
Canadian Mental Health Association Prince George- Mentally Healthy People in a Healthy Society. Contact marylu@cmhapg.ca
AND MANY MORE