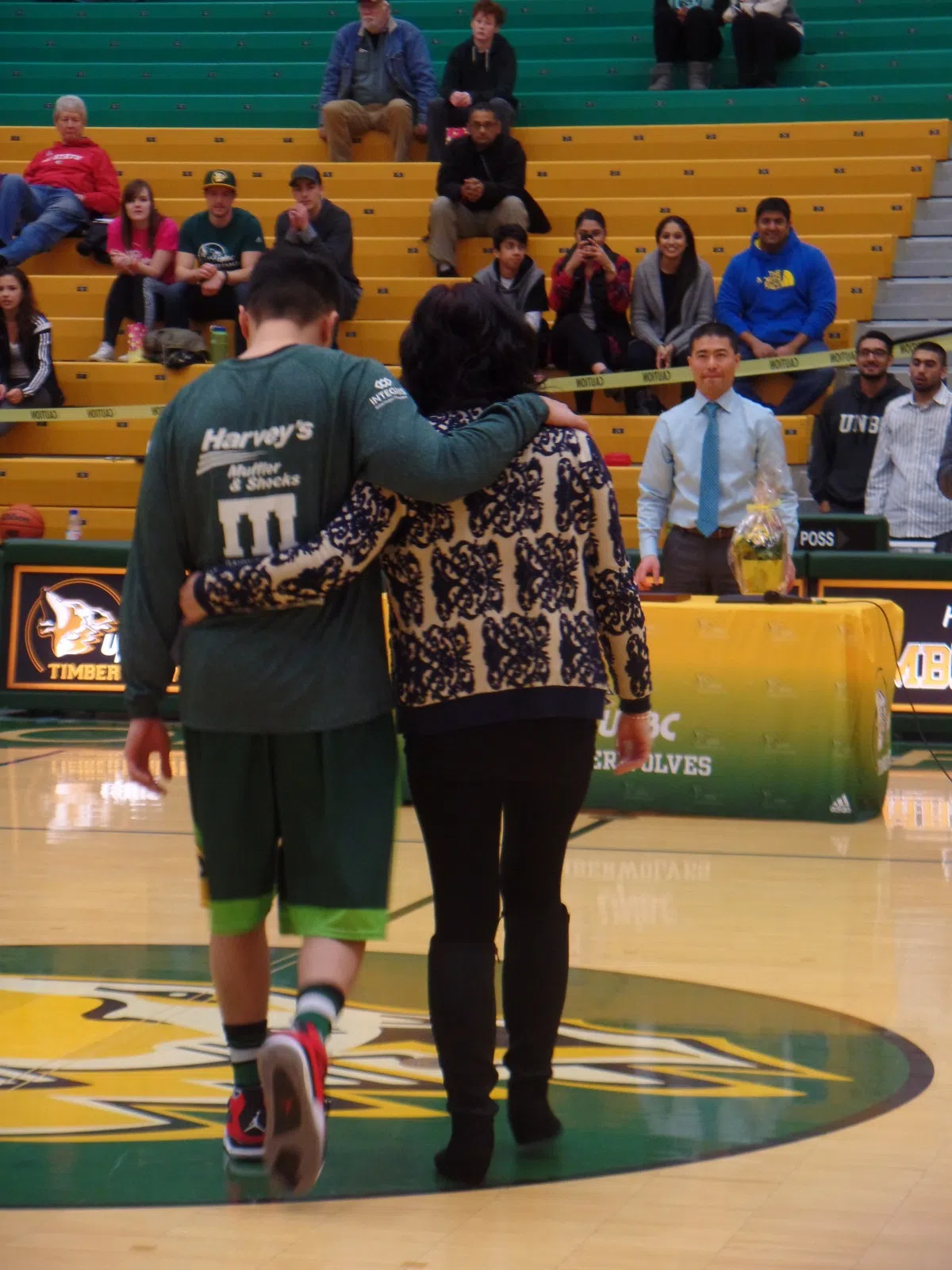 This weekend saw the final home games of the season for the ladies and gents of the UNBC Timberwolves basketball teams!
Prize Gal Brittany and I attended each and every home game of the season, and although the standings may say otherwise, these Northern athletes put on an incredible show each and every home affair, having fans on the edge of their seat on many occasions.
One of the more memorable moments of the 2015-2016 campaign was on November 21st against the Fraser Valley Cascades. The men rallied for a spectacular comeback effort which came down to a the last tick on the clock. The T-Wolves were down 70-72 with one final chance to get the ball on the basket and the ball landed in Rhys Elliot's hands. With the crowd on it's feet and the fate in the hands of Elliot, the ball went up for a three attempt, the crowd went silent, and as the buzzer went and the ball dropped, a tremendous sigh of disbelief fell from the crowd as the shot just missed the mark, and the T-wolves getting the loss. Of course a disappointing result, but being in that moment, cheering the team, feeling one with the crowd made for an amazing memory, and lead to a standing ovation from the UNBC crowd!
This Saturday saw senior's day, celebrating the graduating athletes form the team. Before the game began, the teams lined up on their respective ends, as the head coach, Todd Jordan gave a few words to the graduating students. That included forward Colin Plumb and guard Billy Cheng. Colin has been cheered on by many, but the one that has been there for every single game was his father, who was standing tall and proud beside Colin and his mother as he accepted his award from the team. As Billy Cheng was set to approach the award table to hear from Todd Jordan, he signalled for his mom, who was holding a camera ready to take pictures of her son, to come forward and stand with him. That created one of the most heart warming moments as Cheng put his arm around his mother as they walked towards the stage, and you better believe that he didn't let go until he had to let her back to the bleachers to watch him play his final home game.
The women were able to grab their first win at home on the season, giving their friends and family an amazing performance with a 71-58 victory over Mount Royal University. Unfortunately the men couldn't come up with the same result, but it was a great moment for two players to spend that 40 minutes on the court with their new found brothers!
No playoffs for either team this season, but keep your eyes open for the future success of Colin Plumb, Billy Cheng, and the rest of the Timberwolves squads!