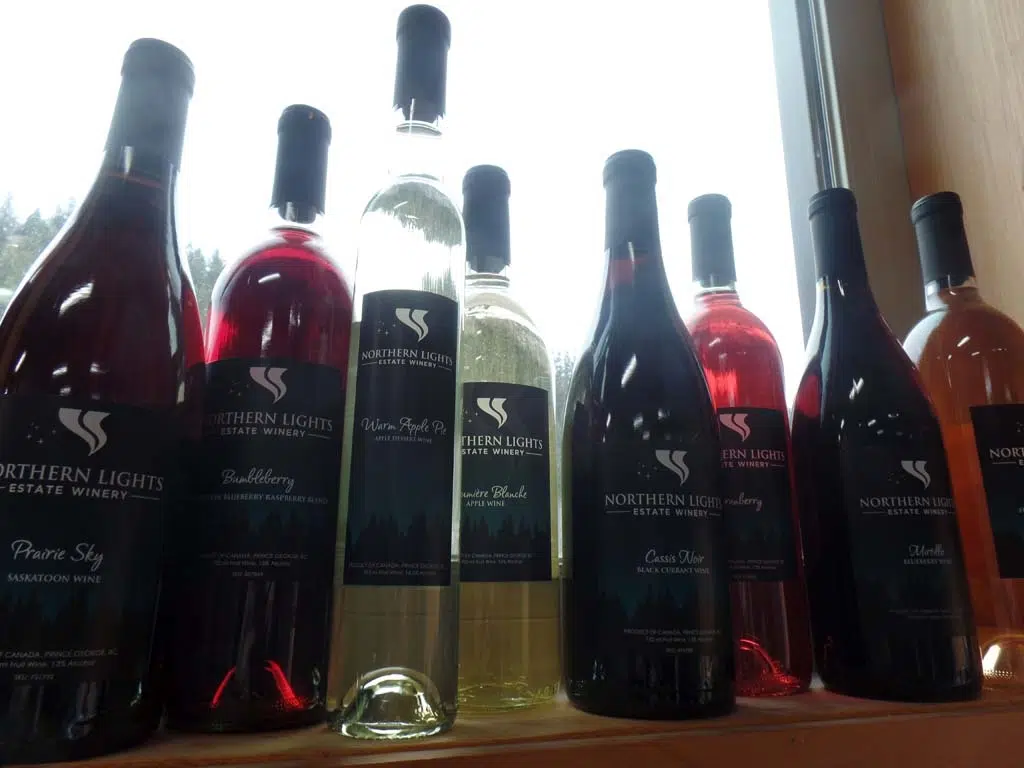 As part of the Celebrate Prince George events, the Northern Lights Estate Winery brought their Winter Wine Festival and very first Mulled Wine Contest!
Tickets sold for two separate times, but the venue was buzzing the entire time. As soon as you walked in the doors  it was overwhelming with how much they had to offer. With the purchase of a ticket you got to participate in the tasting of the mulled wine, and enjoy the snacks that each vendor had to offer. Some tables kept it simple and had fruit for the side, but other tables had  cookies, and gingerbread accompanying the fruit.
The mulled wine itself is interesting, because as I believe Wendy, from the Northern Lights Estate Winery, pointed out that it is very difficult to do mulled wine differently. But of course there had to be a winner of the competition so there must be a difference, right? Ah, at the end of the day you had the chance to enjoy some wine and enjoy some delectable snacks.
The participants included many different groups from around the city. That included our Jim Pattison Broadcast Team who were proudly serving Glögg, not only a delicious blend, but that's also the sound it makes as it descends passed the tastebuds. Also competing were the teams from Ohh Chocolat Cafe, MLA's from the City, including Mayor Lyn Hall, and Norton North Ranch Cottages.
Although every team poured their hearts out into their products, there had to be a winner, and that was Dagmar and her team from the Norton North Ranch Cottages! Her table was FULL of all kinds of goodies, a huge pot of mulled wine, and a hilarious gaggle of cookies with Valentine's day phrases. My favourite being "Happy Wife Happy Life" it never gets old. Congrats Dagmar and crew!
Along with the wine tasting, there was a wide selection of wine to purchase, and lots of little arts and crafts to create out of finished wine bottles, corks and glasses. Plenty of vendors were there to serve the wine taste testers, including the Railway and Forestry Museum, Tocara, and Philomena Hughes Photography, check her photo out on Instagram! I can't forget to point out that John Rogers was on hand showing his talents as a chainsaw carver, crafting a piece of his own throughout the day!
Cheers to the 1st annual Northern Lights Winter Wine Festival and mulled wine competition, and here's to next year!