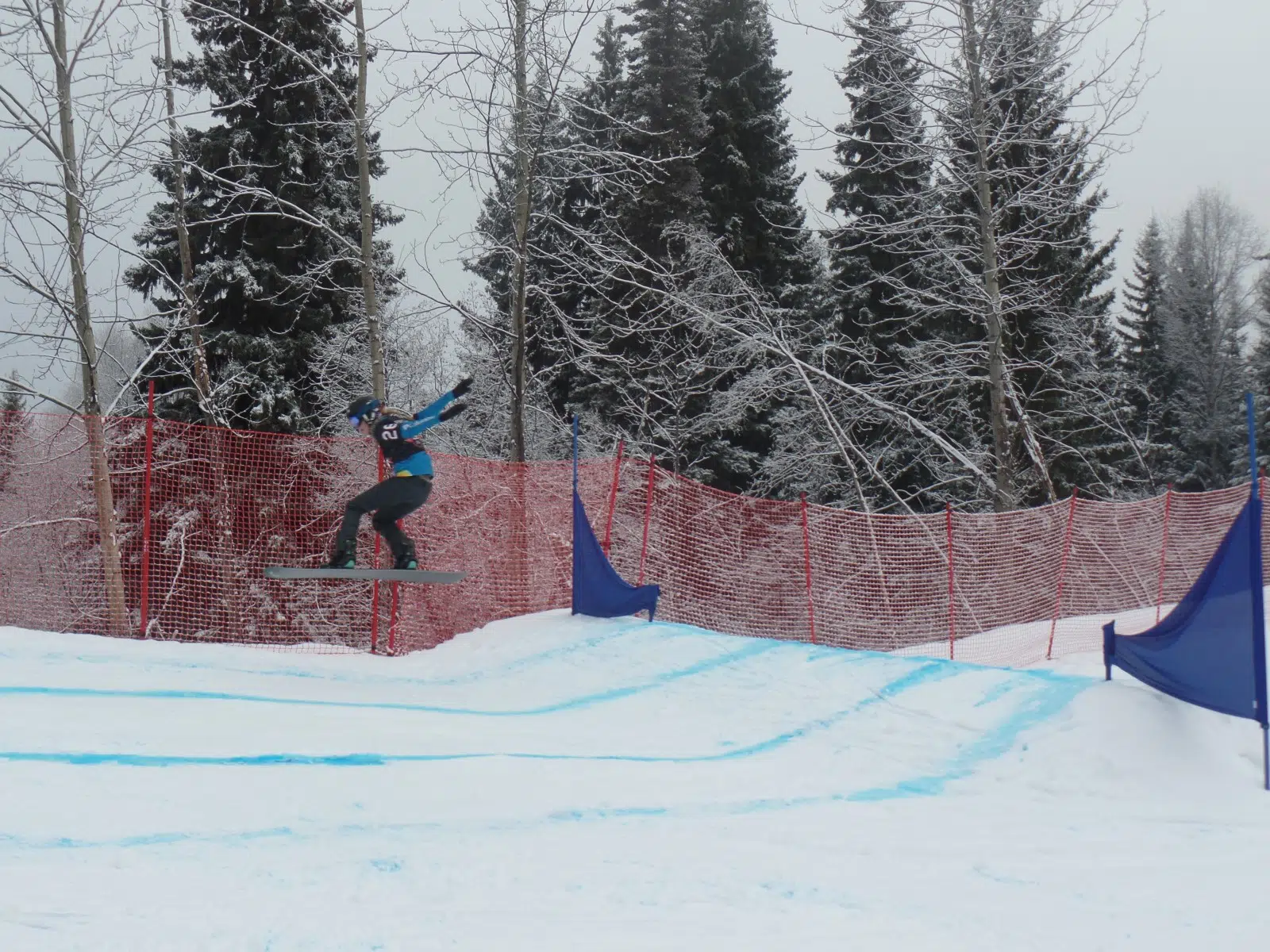 Tabor Mountain played host to the Nor-Am Snowboard Cross Competition for male and female competitors.
The event was held by Speed Nation along with the BC Snowboard Association. There were competitors from as close as Kelowna, to as far as Australia! The athletes in the competition are on regional or national teams and have travelled to Tabor Mountain with their teams.
I was talking with a couple who came from a town just outside of Edmonton to watch their son Levi and they answered a ton of my questions about snowboarding competitions. I have only lived in Prince George a short time and one of them had said that "Prince George is a happening place, we try to visit at least once a year". I didn't think much of the comment until we delved further into conversation about our lives. They came form Edmonton, some competitors came from Australia, and Korea and this is just for one event happening in the city right now. It made me realize how much great stuff the city of Prince George hosts.
As mentioned I was asking this nice couple all about the events that are held for the snowboarders and that got me to asking what level that they were all at. The answer impressed me because they told me they were all only two stepping stones away from the Olympic level! Very cool experiencing the possibility of watching future olympians right here in Prince George! (Of course for the second time in the span of a year because of the Canada Winter Games last February)
For updates on the Nor-Am Snowboard Cross Competition, keep your eyes peeled on http://bcsnowboard.com/ or check out their facebook page for any future updates and events https://www.facebook.com/BCSnowboardAssociation