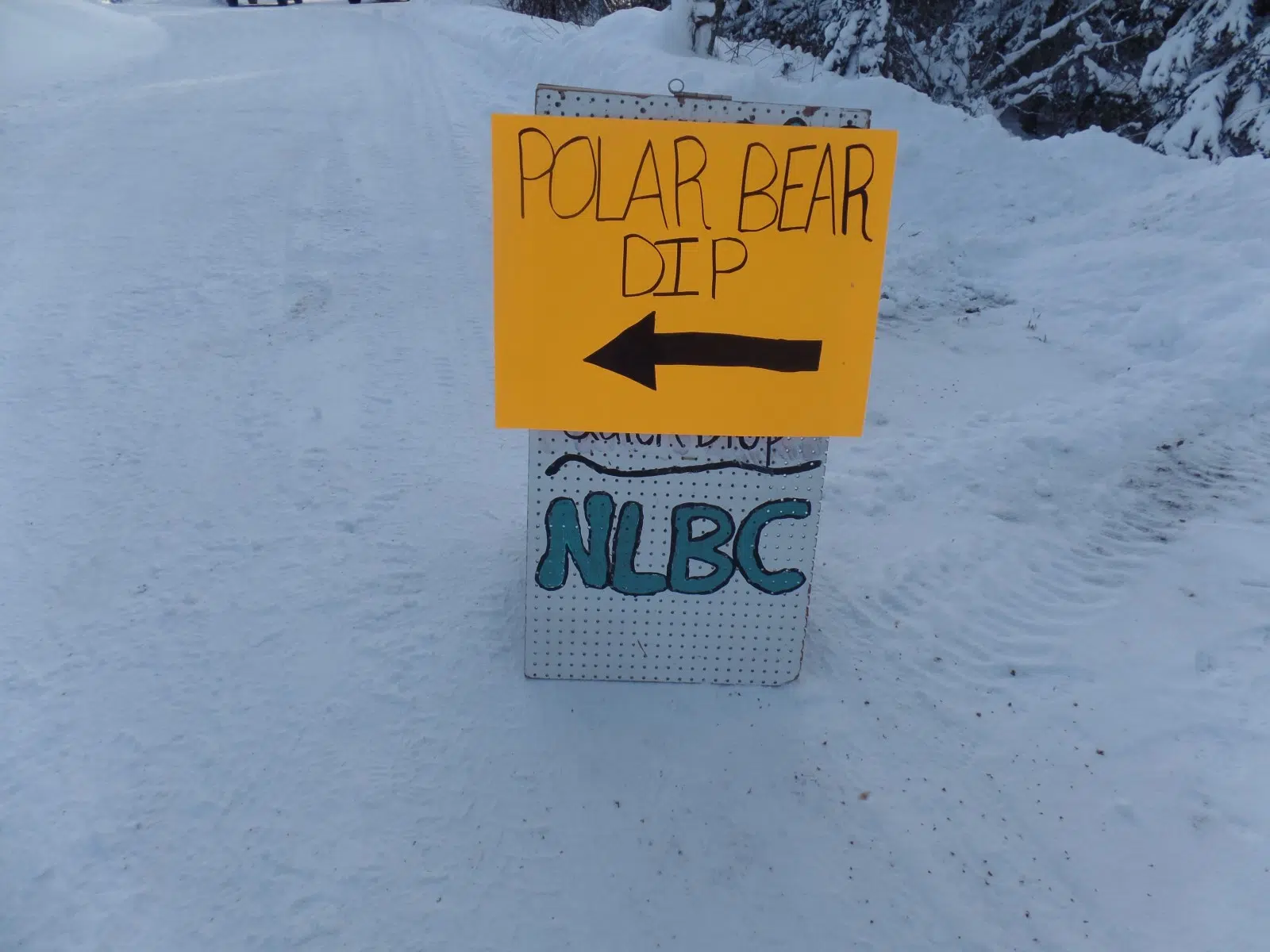 This year's 2015 Polar Bear Dip was a huge success!
There were tons of people ready and dressed up in costume to take the plunge into Ness Lake. To the participants in costume, there were a few awards for best ensemble. Some of the prizes included gift cards, water bottles, and single night stays at the Sandman and Esther hotel's! If you see the pictures below, the costumes consisted of a pirate, the joker, Superman, and even CKPG Cameraman Julien dressed as Chewbacca!
Then the leader of the festivities went over the highest donators, which included a donation of over one thousand dollars! All proceeds to the Polar Bear Dip are going towards paying for the Ness Lake Bible Camp for kids and families that otherwise wouldn't be able to afford it. A very good cause and potentially creating memories for a lifetime for kids!
This year there was over 50 dippers which is an incredible turnout. There was a huge collection of spectators, which also included snowmobilers who revved over to watch the Polar Bear Dip. It was extremely entertaining watching the reactions of all the people. Some had no issue at all looking like they were on a vacation treading through the water. But on the other hand, some people jumped in and freaked out! You know that feeling when you get seaweed on your leg? Yeah well they looked as if that had happened to them and they immediately scurried to turn around.
It turns out that even though on air personality Kyle Sampson is in LA, he was able to make it to the Polar Bear Dip! (Ok ok I lied, Dave Horton, the camp program director at the camp, took a cardboard cut out of Kyle into the water)
After the dippers were done, there was hot showers available, cinnamon buns and hot chocolate! What a great way to start off 2016!