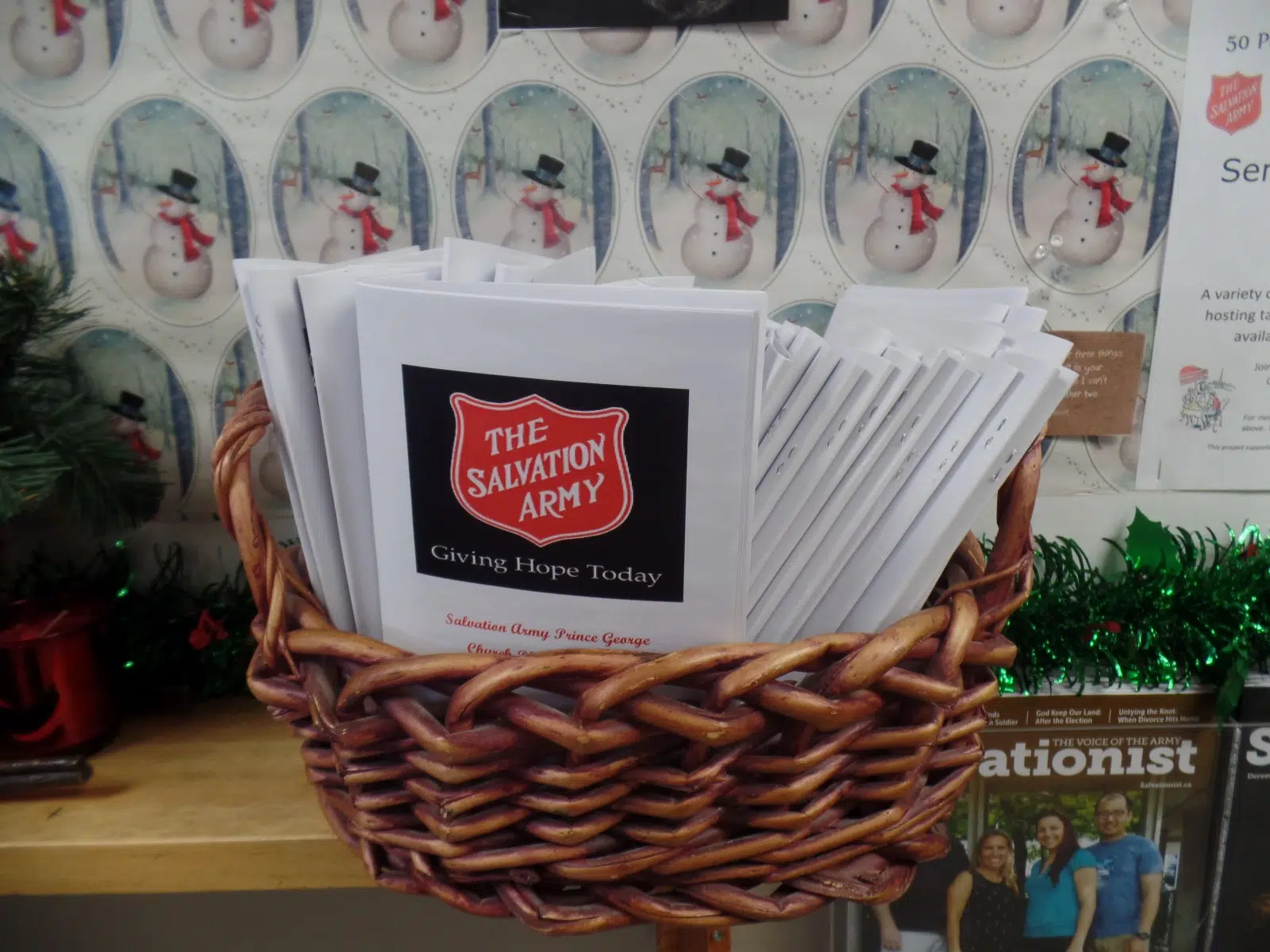 Bill, Captain Neil, and the entire Salvation Army crew have been hard at work in attempt to raise funds for families in need right here in Prince George. Today was no exception as they held a Christmas Movie Day.
It was held at the Salvation Army Church on Ospika in the church auditorium. It was set up like a movie theatre, and included a massive projection screen for the movies to be presented on.
Included was an unlimited supply of juice boxes and popcorn, the best combination for any movie viewing process.
The church is amazingly decorated for the holiday season, with mistletoe, bells, and snowflakes all hanging form the ceiling; A great setting for a holiday movie marathon!
I grabbed some sneak peak shots of the event with Bill from the Salvation army and his young guy!
This was the last event held this season to try and raise funds towards the Salvation Army. Past events included a petting zoo at Black Spruce Farms, climbing with Santa at Overhang, and a public skate last weekend at the outdoor oval. Remember, all money raised by the Salvation Army goes straight to families in need right here in Prince George, so if you see a kettle around town, or want to give a donation to the tree of lights do not hesitate.
For more information go to http://sapg.ca/