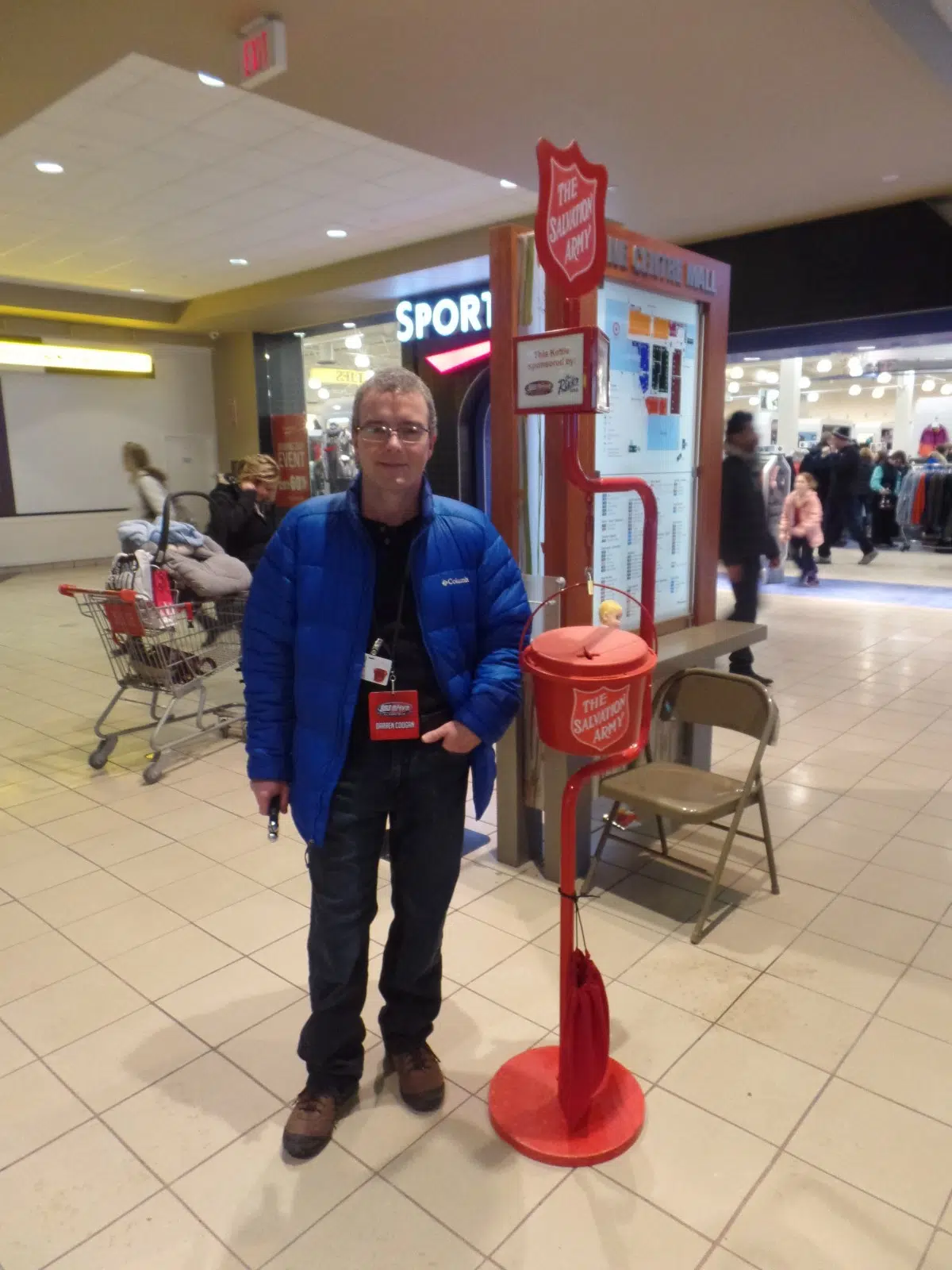 Today the staff from our Jim Pattison Broadcast Group at 101.3 The River, 99.3 The Drive, and CKPG TV were out manning a kettle for the Salvation Army!
The time is winding down for the Salvation Army and their annual Christmas campaign!
Here are the latest numbers we received for the Salvation Army Campaigns:
Kettles: $177,183.38
Tree of Lights: $16,099.90
We were at Pine Centre Mall and we received some generous donations to the cause today! I also am not going to steer away form the chance to hang out with the one and only Darren Coogan to talk about work, music and family!
Thanks Prince George for all your generous donations so far this season!