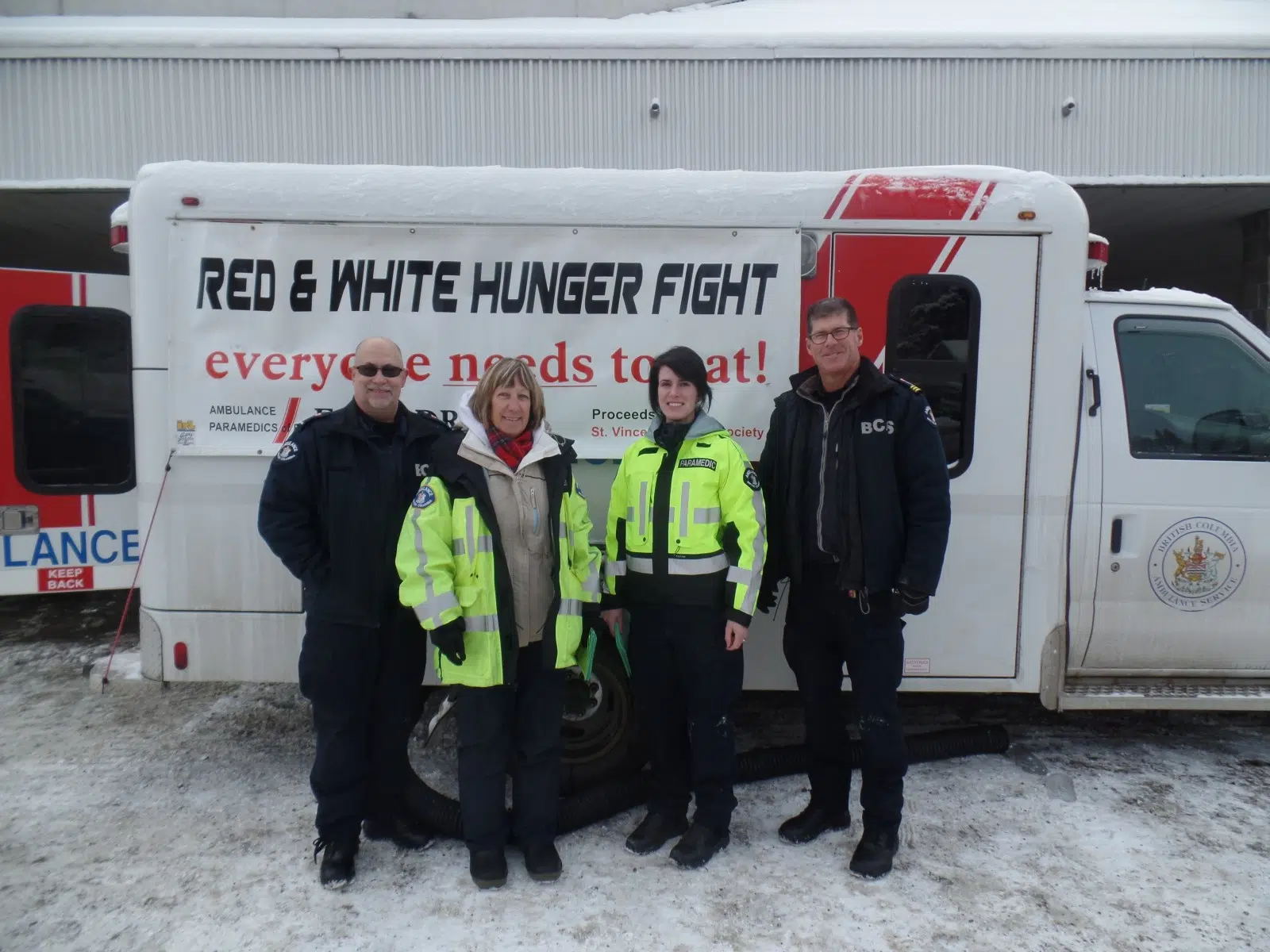 The BC Ambulance paramedics were back at it again this weekend for the Red and White Hunger Fight.
They are going to each Save On Foods location in Prince George to collect non-perishable food items and cash donations (which get turned into gift cards to Save On Foods) for the St Vincent de Paul society food bank.
This is the 9th annual event led by the crew of Rob, Sean and the rest of the paramedic team. They are all volunteering their time to this great cause.
The crew usually aim for 200 boxes of food, and they were pleasantly surprised last week as they received a record breaking amount of donations. They received over 90 boxes of food and $600 in cash in the very first day at the Spruceland Save On Foods location. That was followed by a day of collecting 0ver 80 boxes of food at the Parkwood location.
They were at the Hart Save On Foods location today, and are expecting their biggest day of collection tomorrow at the College Heights location. An amazing effort being put forth by the crew with the BC Ambulance paramedics!