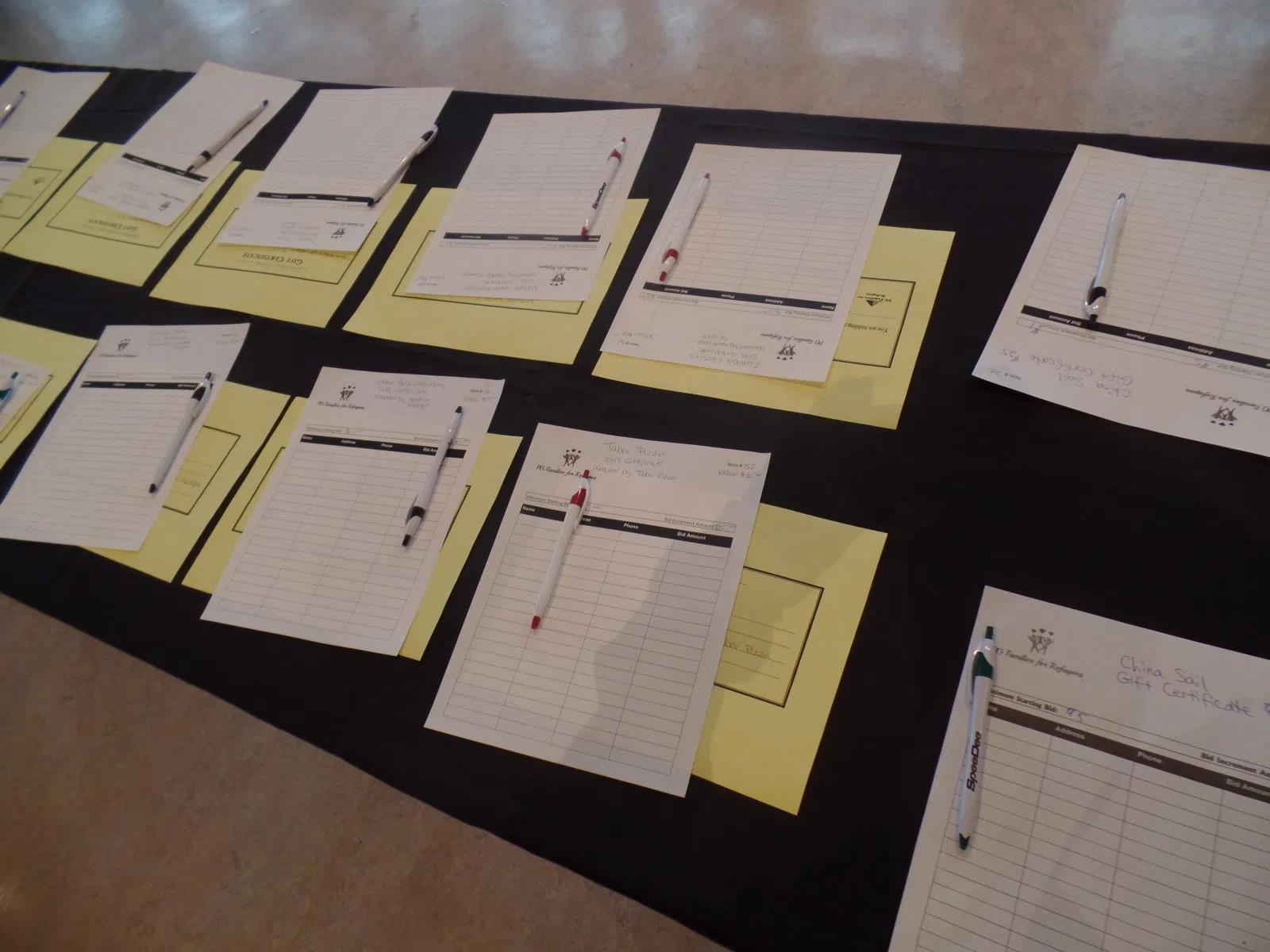 The Exploration Place held an event this weekend called PG Families For Refugees.
It was event held to show the deep rooted support given by the city of Prince George to those who are coming from Syria and moving their lives to Canada.
The group hosting the event has been active on Facebook under the page PG Citizens for Refugee Support. Because of how quick they put the event together, they were a little doubtful of how much they were going to receive in terms of support for this particular event, but they were pleasantly surprised.
They received $1,000 of support from Costco, SpeeDee Printers also became a sponsor of the event. A ton of restaurants came through to support the silent auctions being held to raise funds for the refugees on their way over. They ended up with a huge amount of gift cards and a handful of things being given to them to raise funds for this event.
People withing the community gave an outpour of support as well to give to the silent auction. There was art pieces, toys, Christmas baskets and more that reached all the way around the lobby of The Exploration Place.
My favourite part of the event was the inclusion of the kids in the whole process. The team had kids from Prince George and Mackenzie draw pictures for the children making their way to Canada as refugees. It was the cutest thing, some of them had little messages on them, or Mr. PG, or simply a picture of their own houses. Those drawings are going to be put inside of a package or card of some sort for each kid on his or her way to Prince George or just BC to welcome them to our country. Absolutely adorable!
The Exploration Place also got involved. With each donation from a family, a kid was given the chance to explore for free. A great inclusion in the whole event that was put on.
To find more on the group that put together the PG Families For Refugees event, search for them on Facebook at PG Citizens For Refugee Support!