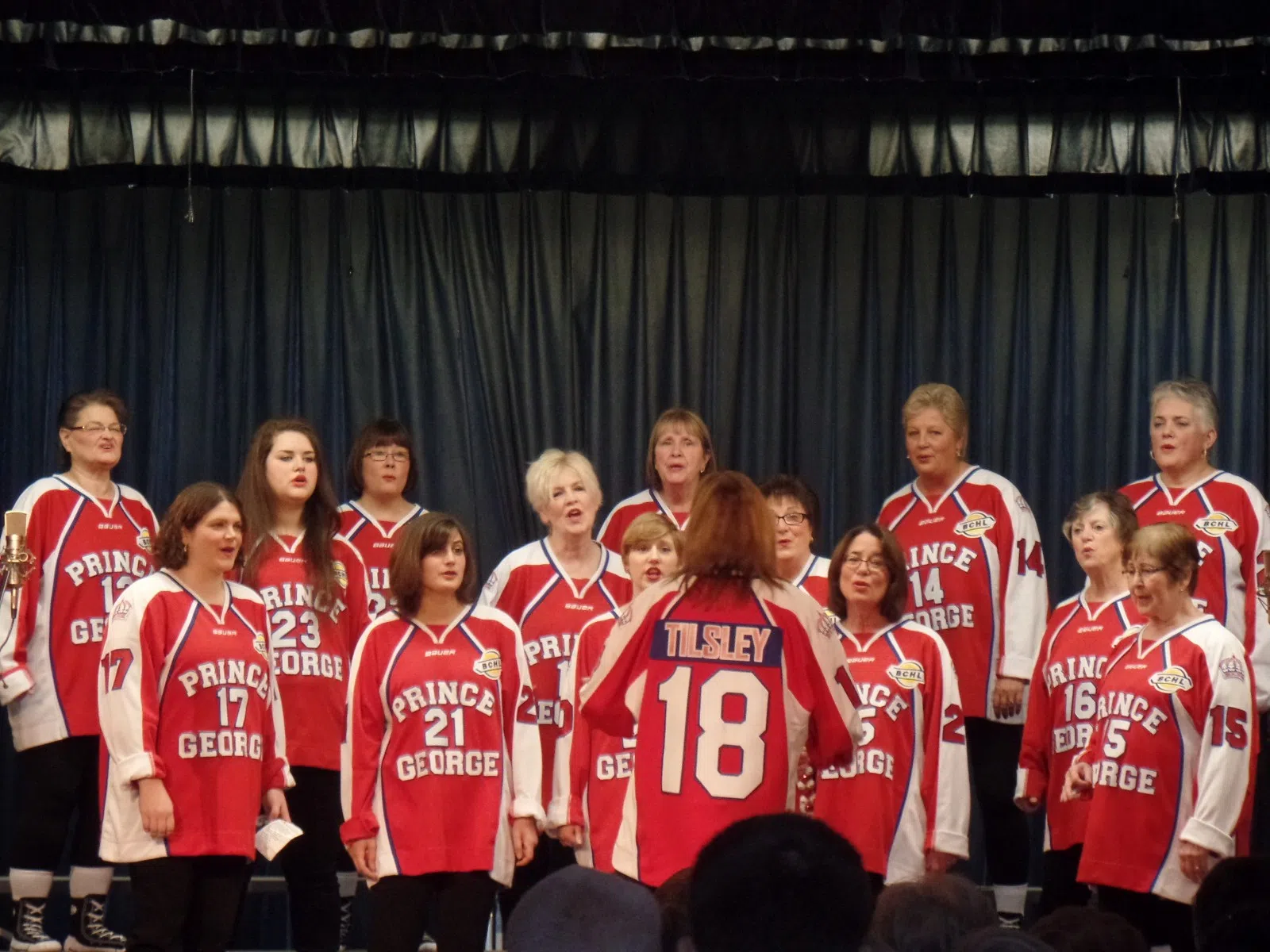 The White Spruce City Chorus group put on a very creative and impressive musical show that entertained the Elder Citizen Recreation Association.
It combined hockey and harmony, hence the clever title "Hockey Night in Harmony", a spin off take of Hockey Night in Canada. The choir told a story of being stuck in a snow storm, not being able to get home to hunny, or being caffeine deprived, or not being able to have a tree. It was clever, and funny, and very family oriented.
The ladies wore Prince George Spruce Kings jerseys throughout the performance, involved a mini tree prop, had empty Tim Hortons cups and sang their hearts out.
It was a good form of entertainment and if you ever have a chance to check out the White Spruce City Chorus of Sweet Adeline's, do not hesitate to see them in all their glory.