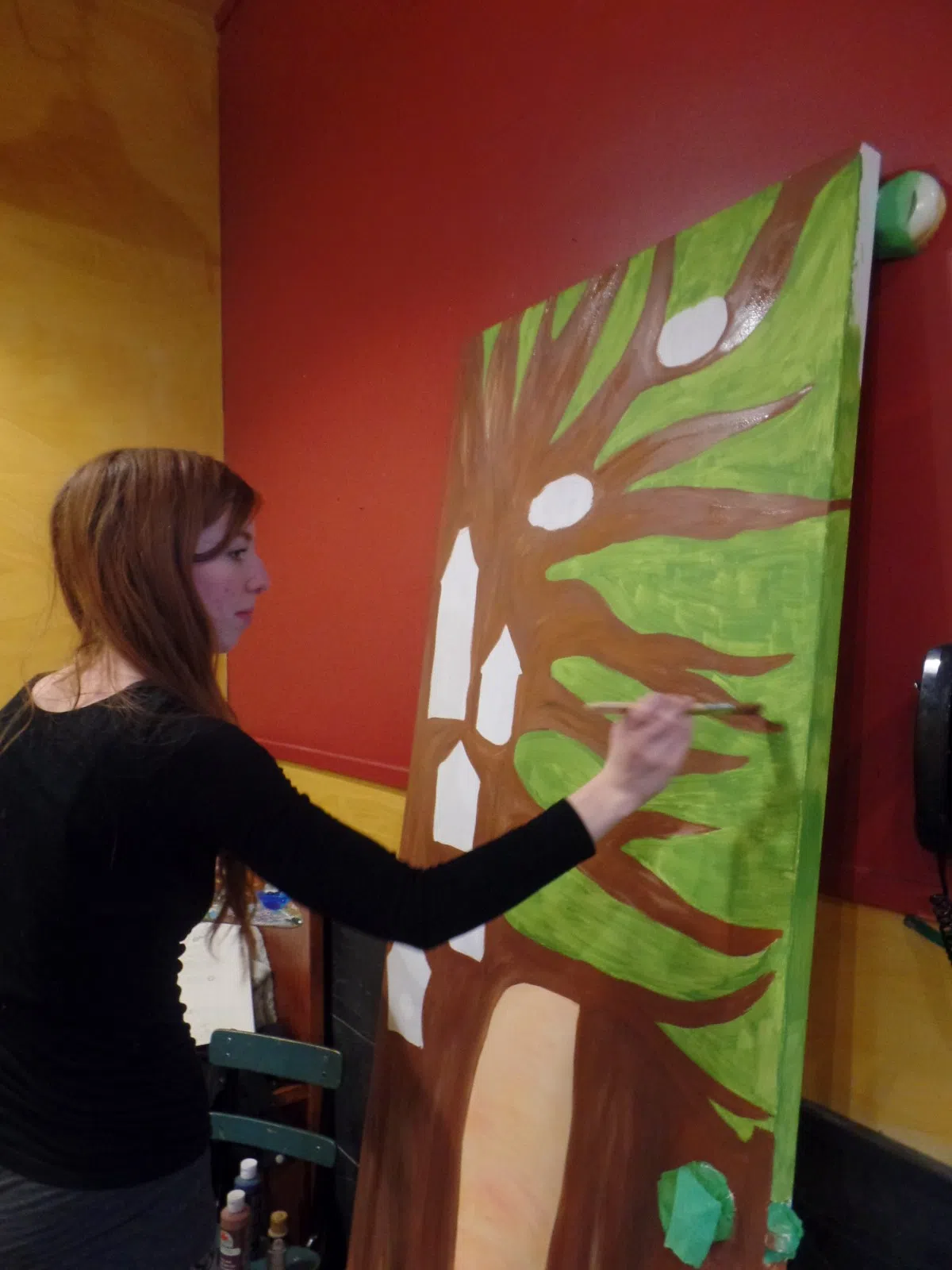 Books and Company is holding a really cool string of events called Artists at Work.
What they have decided to do is unhinge every door inside the coffee shop and bring in local artists to put their own spin on the door by painting them.
Don't worry, they are keeping the bathroom doors on the hinges so you can keep your privacy!
As you walk around Books and Company you will notice that not a single door that has been painted follows a theme, and that's because there isn't one. The artists make it whatever they want it to be, anything they feel like creating through their artistic visions.
The only one that will have a theme is the door in the corner of Books and Company. That is where they hold their group reading sessions with children. What that door will have on it is a tree with kids surrounding that tree. You'll then have a group of kids reading or being read to, while having a door in the background with that exact idea painted on by a local artist!
The artist that was featured on December 6th was Megan Marie. She is a local artist who has immersed herself undoubtedly within the community. She is going around to local craft fairs to show off her knitting and crocheting, as well as being a part of Artists at Work at Books and Company. You can find her finished door at the store, and you can also take a look at her other crafts online at hyggehearth.tumblr.com/ or on Facebook by searching Hygge Hearth.
The idea promotes art within Books and Company, at the same time as supporting local artists!