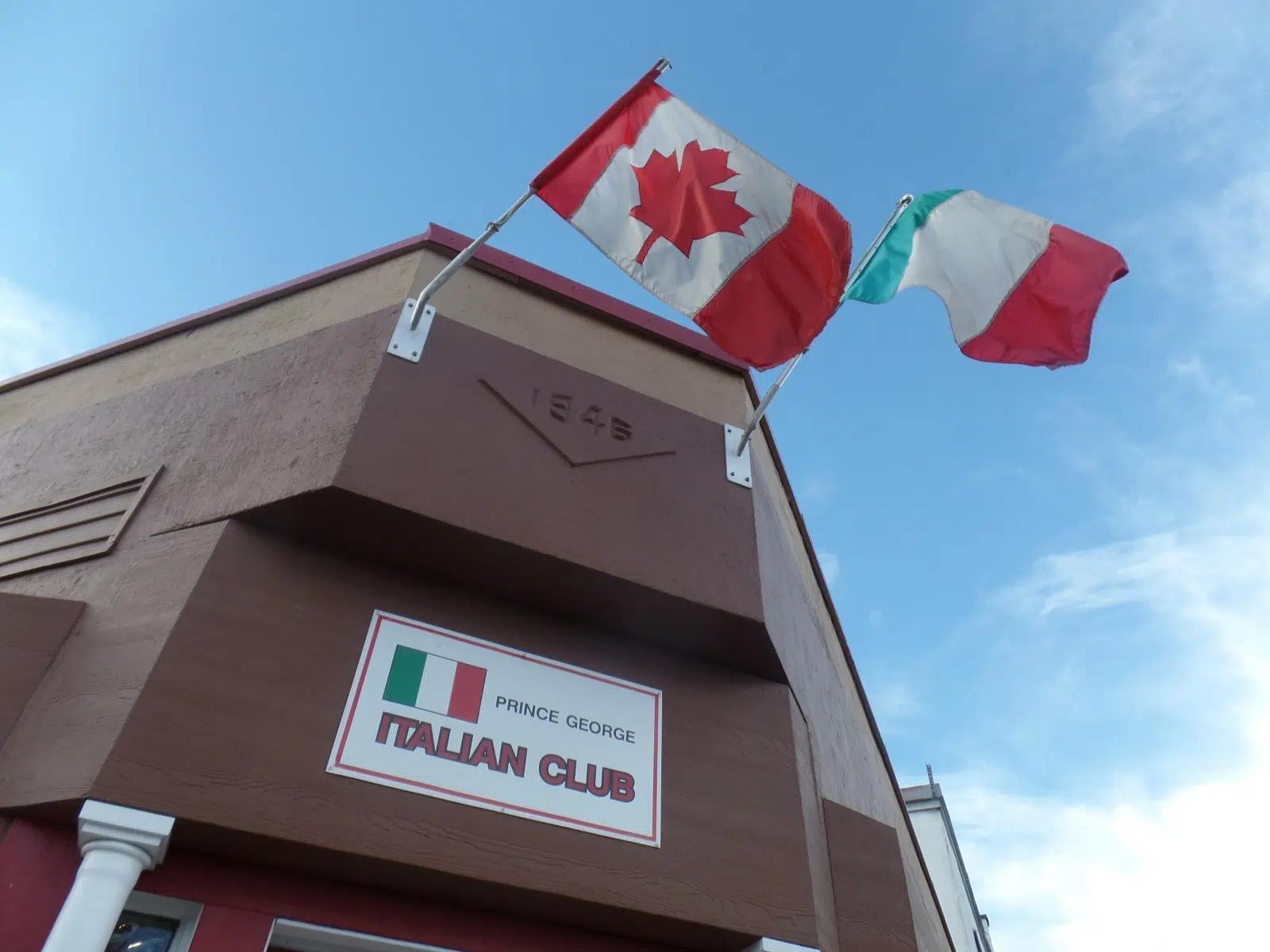 Ciao e Benvenuto!
The Italian Club had their annual bake sale today and were overwhelmed with the traffic coming through their building on 5th and Dominion!
The Canadian and Italian flags were flapping in the wind today calling all people to visit the Italian Club to get your hands on some delicious Italian treats!
Some of those treats included turtilli, bucchinotti, pizzelles and crostoli. some absolutely amazing baked goods! Silvia was nice enough to give me a variety of these different treats to try out. Of course on the one day that I decided to have a big breakfast! But hey, I'm not going to complain about the amazing quality treats I received!
The entire room of ladies who worked hard on putting together this bake sale were extremely surprised, pleasantly I might add, at how fast the goodies were flying off of the table! When I arrived at about 1 pm all 4 long tables were loaded with sweets, desserts and breads. By the time I left around 1:30, the table was almost bare!
Fun fact, when I called Juliette on the River to tell her about my time at the bake sale, I threw on my best Italian accent to tell her about the treats. She claims that I have an amazing Italian accent, so hey I'll take her word for that!
They also had a draw at the bake sale for a beautiful table center piece or mantle accessory. It was a wreath with three candles throughout the middle, it will make an amazing piece while holding a Christmas gathering!
Well, for good reason the Italian Club are going to have to supply the bake sale with a few more tables worth of goodies for their customers to take advantage of next year.
A big grazie is in order for the great work and care put in to this event by the entire Italian Club!