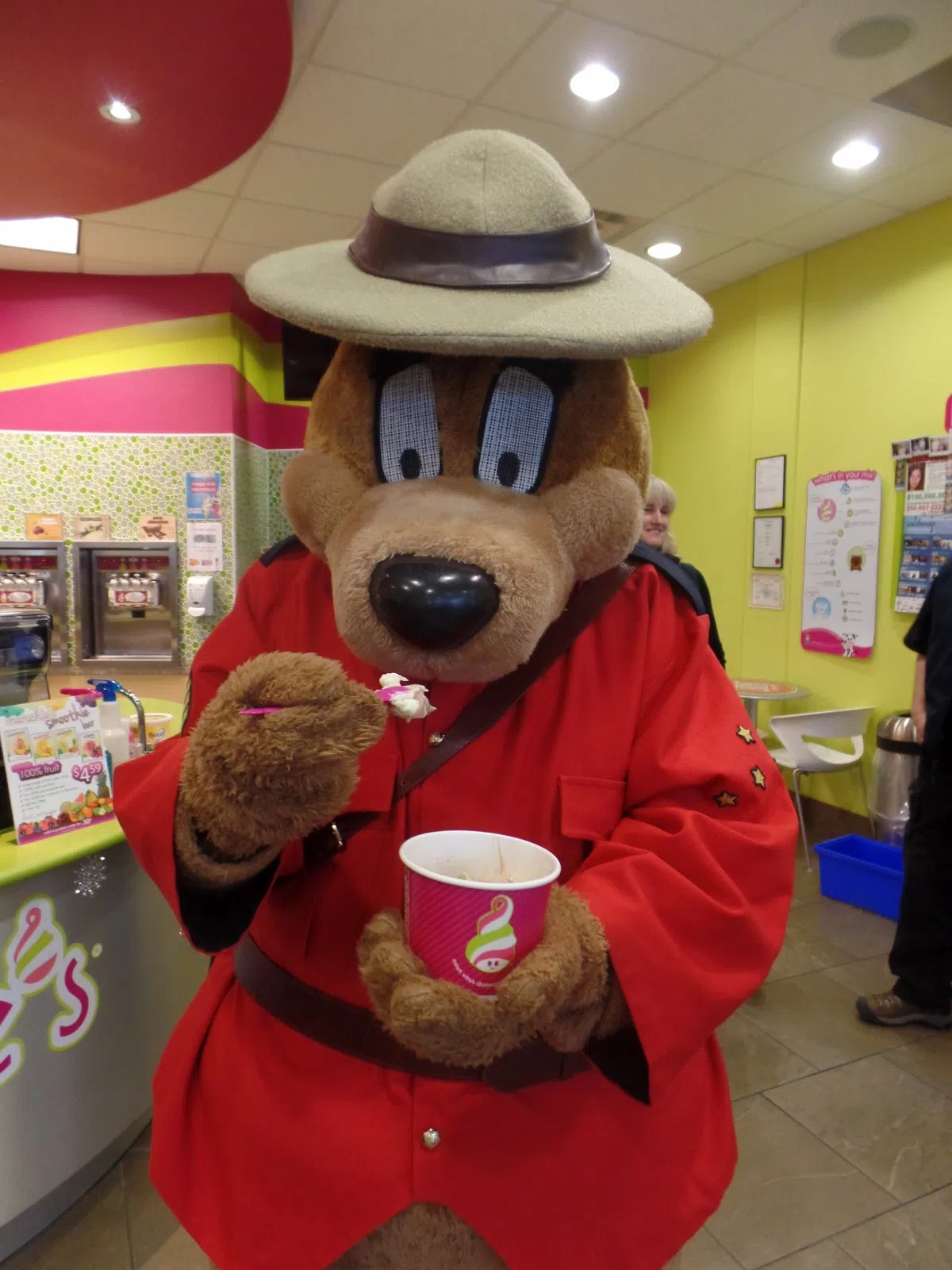 Today the Victim Service unit was hanging out at Menchie's to raise funds for their program. A portion of Menchie's sales, 20% to be exact, on December 5th will go to the Victim Service unit in Prince George.
The Victim Service unit specializes in emotional support for those who have been through some sort of trauma. Whether that is an emotional effect, or an injury, they have you covered. The unit has an Aboriginal Victim service program, a Society of Specialized Victim Support, and ans RCMP Victim Service Unit.
You can find more information on the programs here:
The Victim Service Unit did not visit Menchie's alone though! They brought along their furry friends Max and Grimmus, the crisis response and therapy dogs! These dogs are trained through Pawsitive Horizons, and they live by the slogan "Giving canines a second chance and providing them with the opportunity to realize their full potential". You can find them online at www.pawsitivehorizons.com and on Facebook here https://www.facebook.com/Pawsitive-Horizons-223227997848091/?fref=nf
Thanks to all for coming out to Menchie's to support the Victim Services unit in Prince George!