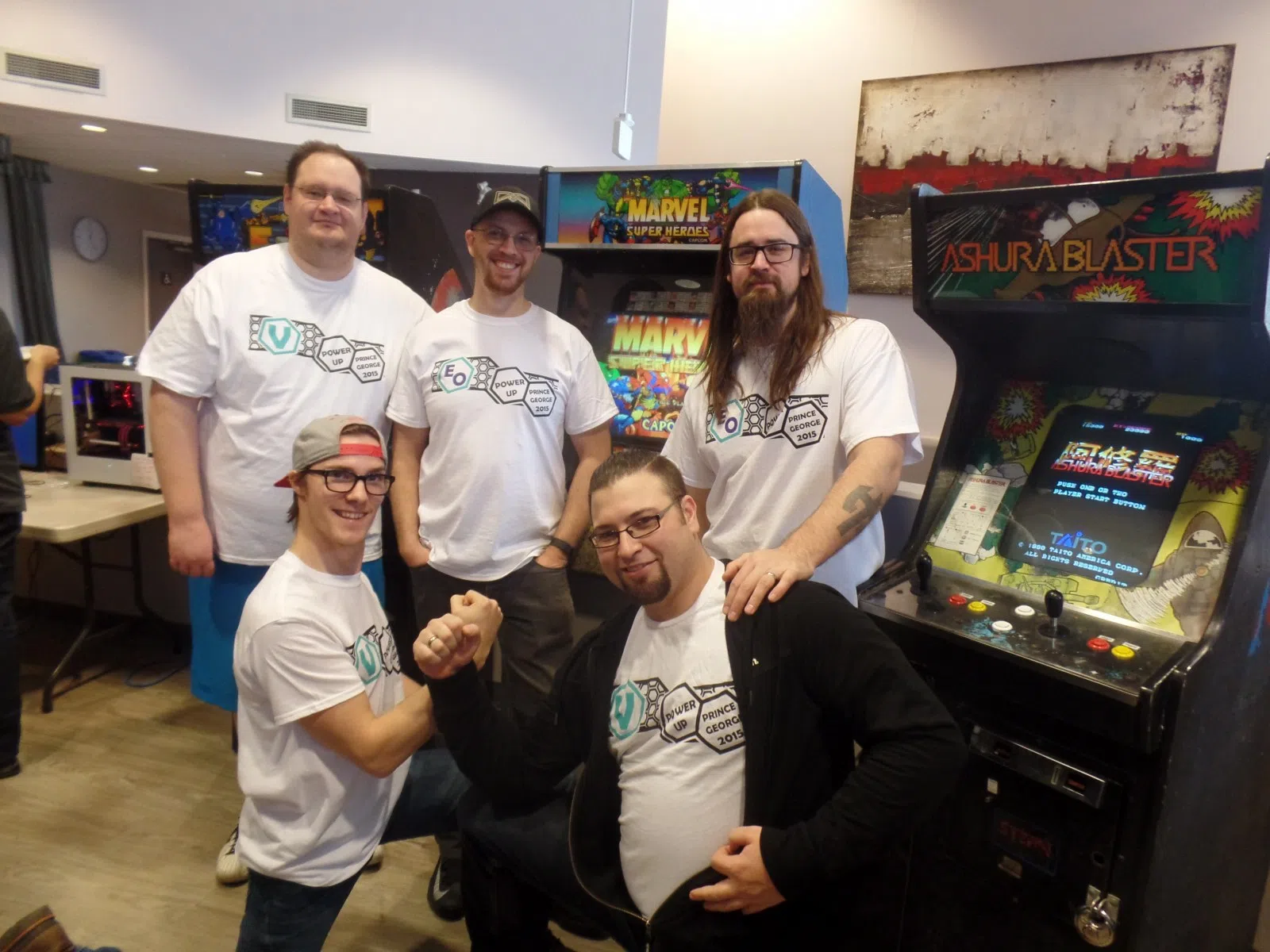 Power Up PG at the Playhouse was an absolute gamer's paradise!
As soon as you walked in, all you could see through a doorway was a HUGE projection screen where you could play the largest game of Rock Band in your entire life!
The Costumes for a Cause team was present at the event. What they do is they visit kids and events in certain costumes, such as Olaf from Frozen and Michaelangelo from the Teenage Mutant Ninja Turtles. The team does everything by donation and everything is put forward to goodie bags for children at the events they go to and potential new costumes. They even visit sick kids in hospital to try and bring a smile on their face! You can find them on Facebook here: https://www.facebook.com/costumesforacausePG/posts/1633084070284151
Believe it or not, a tattoo table was set up at the Power Up PG event. Phat Panda Tattoo was set up putting permanent images on people for the love of gaming! It was a pretty neat idea to have the tattoo shop there, it definitely added to the whole atmosphere of the event, and it was definitely something you would not have expected! You can find Phat Panda Tattoo on Facebook here: https://www.facebook.com/PhatPandaTattoo/
An entire section was dedicated to the old arcade games. I noticed a lot of super hero themes were there for people to participate in such as a Superman, Marvel, Sonic the hedgehog, definitely brings in a nostalgia factor.
There was a room for people to play games, which was loaded with teenagers super excited to take on their friends. The games I saw being played were Super Smash Bros and Mario Kart , of course all the oldest versions possible though.
Then there was also a room where a group of guys were participating in a tournament, a very close tournament I might add. They were all playing Counter Strike: GO. I am not sure if this one applied, but there were some tournament finals that were going to be played in the big huge stage room on the projection screen (you know, the one where they were playing Rock Band) and there was going to be live commentating for the finals of said tournaments.
Also, there was a silent auction happening where you could bid on certain systems, games, equipment, and literature on games. Extremely cool if you wanted to get your hands on a Nintendo 64 or Zelda book.
While I was there, a cake was dropped off with the Power Up PG logo on it, surrounded by characters from all types of games.
The staff at the event were EXTREMELY helpful and were also trying to get me involved in all the games that were going on, it was very welcoming. To add a cherry on top of this amazing event, all the proceeds were going towards the Child Development Centre here in Prince George!