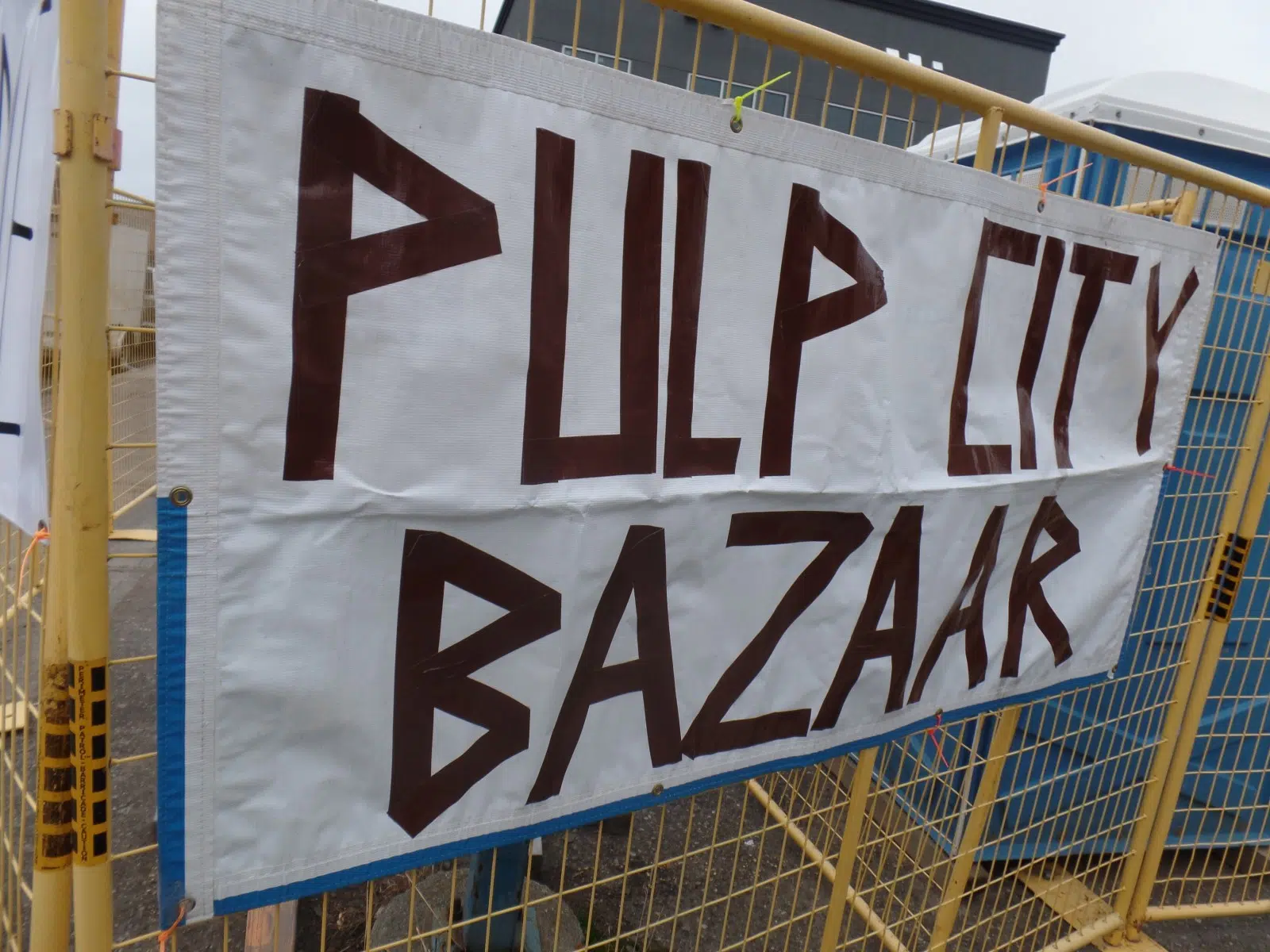 The Knox United Church hosted the 4th Annual Pulp City Indie Craft Bazaar with tons of crafts, hand made jewelry and even baked goods.
It was a bit of a smaller venue for a craft fair, but was jam packed with stuff to look at and vendors who were excited to show off what they were selling.
I had a good conversation with Lindsay from Dinosaur and Pony, who was participating in her first craft fair. She has with her some Christmas cards that she hand drew, which had on them a cat and dog pile. She also had framed pictures, and earrings with her art on them which are all drawn to size. Very impressive! You can find her art online at dinopony.com
The essential knits were on display at the craft fair from Megan at Hygge Hearth. She had animal head type scarves, and she was even knitting more together as she was talking to me! You can find some of her knits/crochets at etsy.com/shop/hyggehearth
Yvonna from Marlinspike Gardens has been very busy this holiday season as I have seen her at multiple craft fairs with her assortments of grains, fruits, vegetables, which are all certified organic. I also don't think I have caught her NOT smiling at any of these events, always keeping a chipper spirit!
Another cool display was the Ribbon and Sparks table with neatly knitted/crocheted flower assortments, and even picture frames. One thing that also caught my eye was the snowflakes hanging atop her booth. You can find Eliza and her Ribbon & Sparks art at etsy.com/shop/RibbonAndSparks
Time is slowly winding down on your time to Christmas shop, so if you want to take advantage of shopping local, now is your chance to do so!