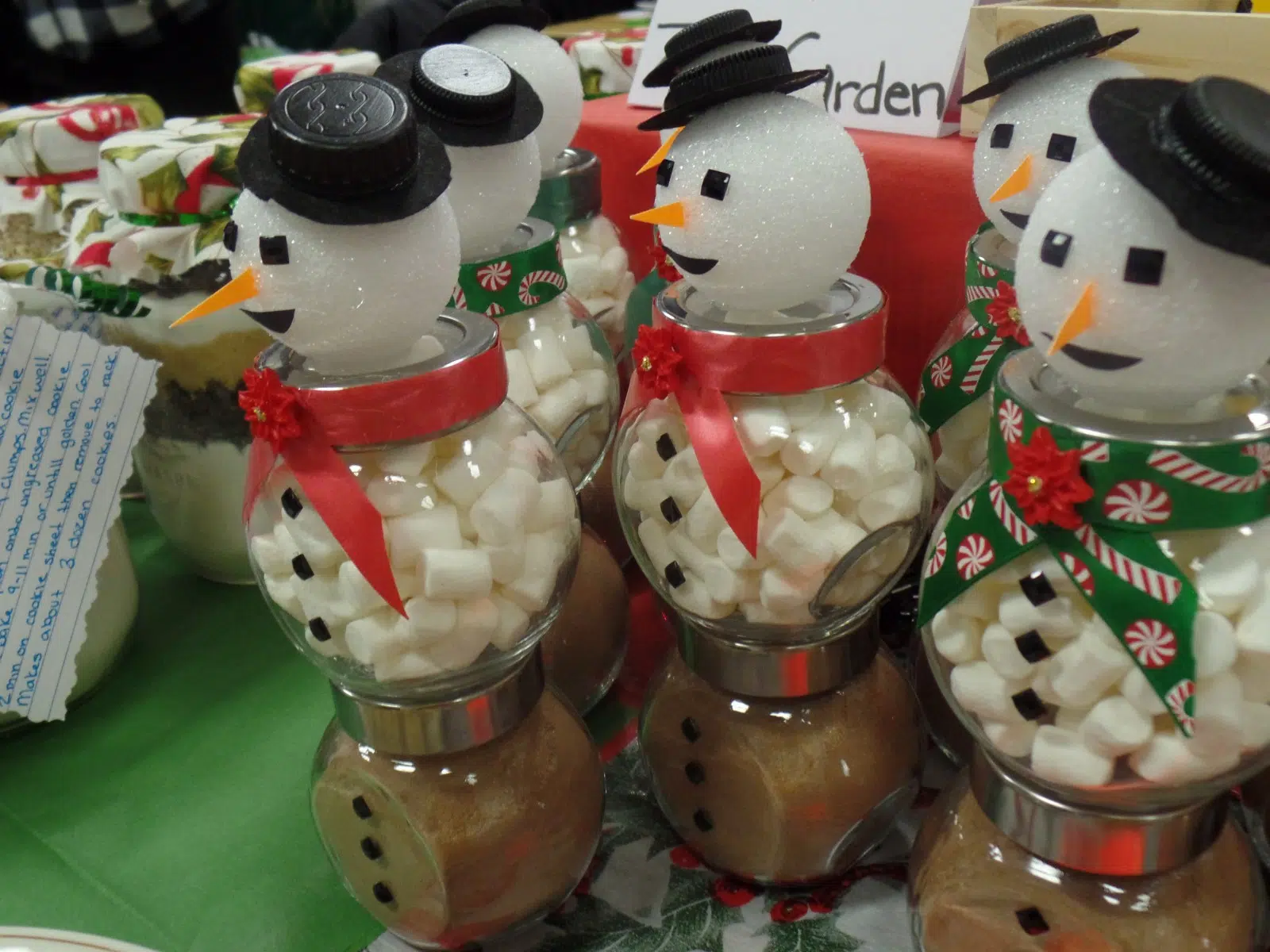 The Blackburn Community Craft Fair celebrated their 10th annual event this weekend!
There were so many tables set up for you to potentially stuff stockings with!
Tons of jewelry, lots of scarves and leg/arm warmers available, also christmas dessert crafts!
My personal favourite item that was at the fair today was a Snowman Hot Chocolate set on Janet and Wanda's table. The top of the snowman was a regular face, with black eyes and wearing a red, green or blue scarf. The middle half of the snowman was mini marshmallows for the hot chocolate, and of course, the bottom of the snow man was filled with the hot chocolate powder. I thought it was a very clever craft, that even when you run out of hot chocolate supplies, you can use it for whatever you want, or even put it away to save for next Christmas!
Can't forget to point out that the kitchen staff was hard at work, serving beverages along with their deliciously hand crafted turkey sandwiches and home made soup!
Here's to 10 years Blackburn!