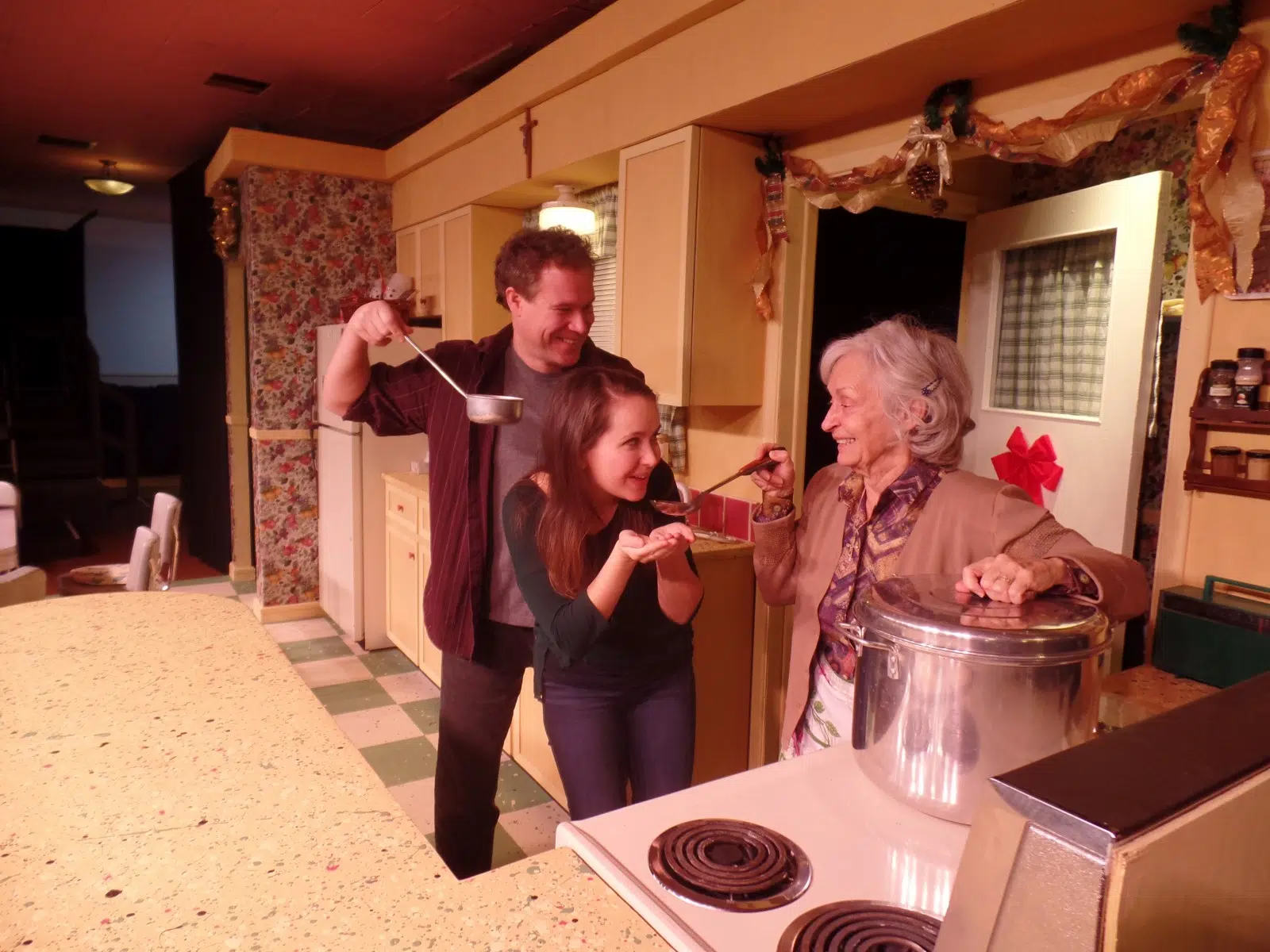 Miracle On South Division Street is a cleverly crafted play that drags the audience along for a ride of a lifetime.
The play follows a family of three siblings and the story told by their mother about the blessed mother appearing in front of her father's eyes many years ago. The story has so many surprises and keeps you on the edge of your seat as the story unfolds.
If you are one to have your emotions spill out easily, well then you might want to bring your tissues for this one. I don't mean to say that it's a tearjerker, but it will have you laughing so hard, you will need to wipe away the tears caused by the hilarity.
The diversity of the characters has you interested in each one of their lives, which in turn brings you in tighter to what the family story is. The daughter that knows a secret, her sister that is always too busy, and the brother that just wants everyone to get along have you wanting to hear and see more into their lives, but all they need is their kitchen.
Not only is it a great play but it is all for a good cause. Proceeds from this play are going towards the Salvation Army as well as 27 Million Voices. There are also raffle tickets you can purchase that can win you a trip to Victoria worth over $4,500 with proceeds also going to said charities.
Here is their Facebook page dedicated to the event: https://www.facebook.com/events/1623747237911157/
There are showings every evening at 8pm (excluding Monday) and it is a great night of entertainment that you will regret missing out on.