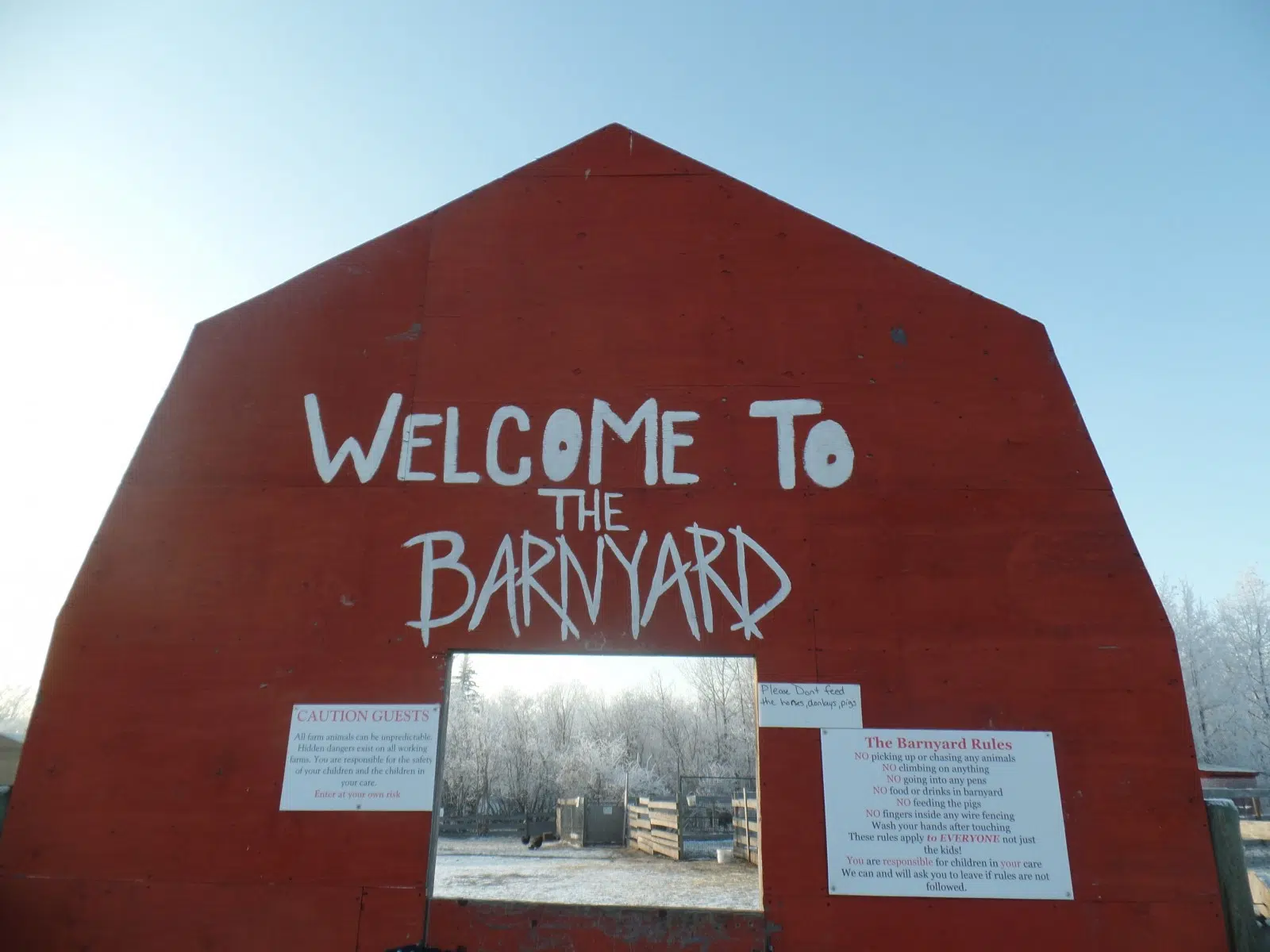 At Black Spruce Farms you learn really quick that goat's have tendencies to act like dog's when food is near!
I was welcomed with open arms by Bill from the Salvation Army as well as Tammy from Black Spruce Farms where they were holding a fundraiser with the inclusion of a petting zoo, hot chocolate, hot dogs and the chance to feed the animals.
All you needed to get in was a $5 donation towards the Tree of Lights. Which Bill told me people were being over generous, which is never a bad thing, as they were donating up to $20 each towards the campaign. Of course the donations to the Tree of Lights gets a new bulb on the huge tree on top of the Coast Inn of The North. The more bulbs on the tree and the brighter the tree, the more you know that those amongst you are giving generously . The Salvation Army is well on it's way to reaching it's $50, 000 goal.
As you can tell by the pictures I was in all my glory hanging out with the animals and getting them to eat out of my hand. Goat's herd towards you when the sight of food is near you or your hand. It's quite hilarious how they act exactly like a household dogs as they nudge you, paw at you and even stand on their hind legs and lean on you just to get that food. I was definitely not complaining though as I do love being in the presence of animals.
I had the chance to also feed a handful of emu's which was one of the most hilarious sights I have ever seen right in front of my eyes. You almost have to be there to receive full understanding at how quick and sporadic their eating methods are. It is quite similar to how you would see chickens eat as they poke their beak rapidly into their food source, and the excess food goes flying into the air never to have even reached their mouth. With the addition of the long neck of the emu it makes the whole eating method even more awkward and hilarious.
I also had the opportunity to hold a one week old rabbit probably the size of an apple. That was quite adorable. Not to mention that I also got to hold a baby goat, who was a little reluctant because it wanted to get down to hang out with it's mother. I'm positive it wasn't because they wanted out of my arms, it couldn't have been.
I am very grateful that Tammy gave me a tour of the little petting zoo and told me what the animals were like and their names. I definitely had a great time hanging out with the animals, those who have been involved with Black Spruce Farms for seven years now, and the Salvation Army crew!