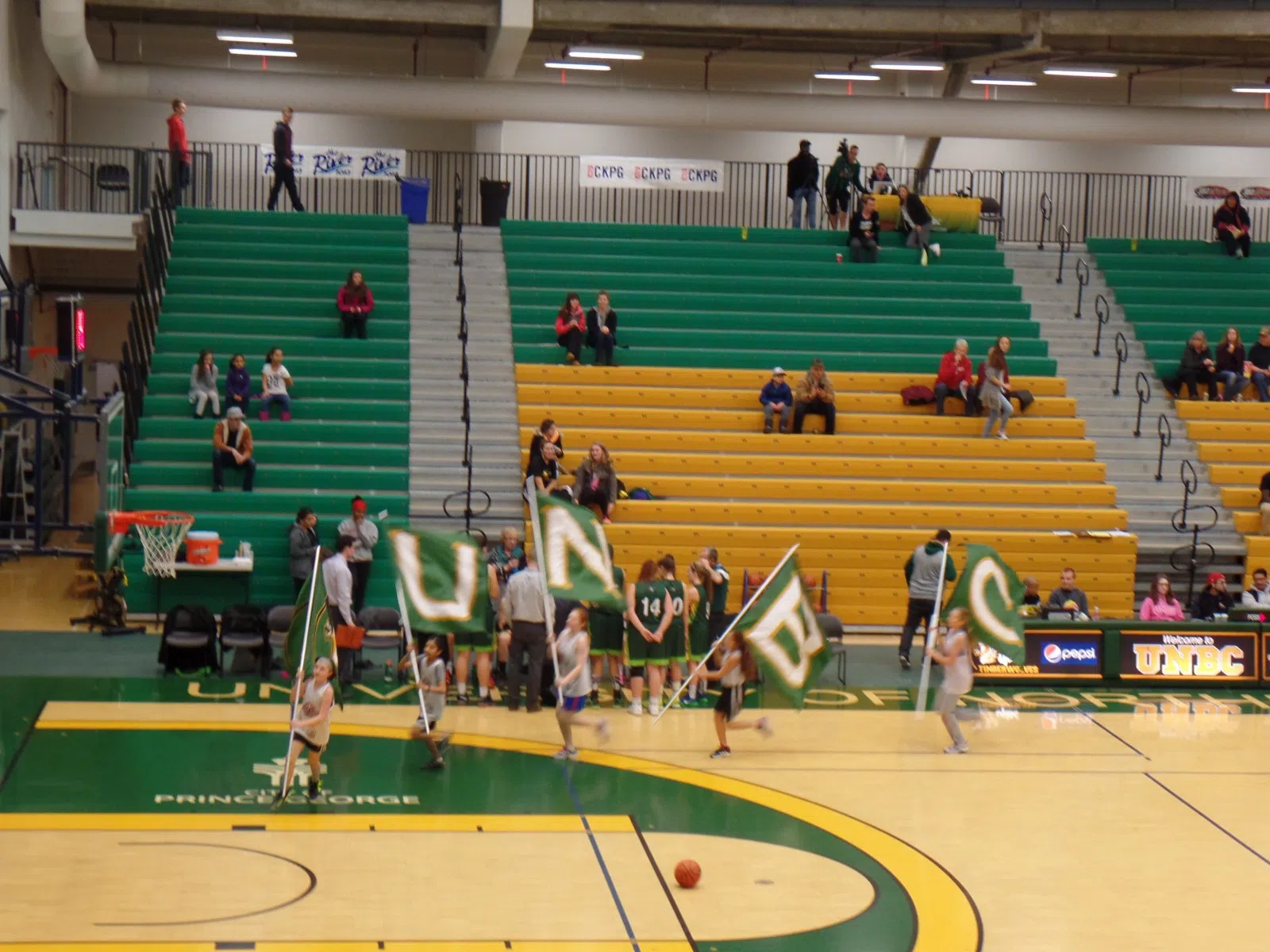 The UNBC Timberwolves played host to the University of the Fraser Valley last night. I am from the lower mainland, and about a 45 minute drive from the UFV campus, so I thought there was potential to see some familiar faces. Which in turn did happen.
Starter for the ladies team for the UFV Cascades, Kate Head, is a family friend. I grew up playing baseball with her brother and know the parents very well. I am still quite new to Prince George, so it was a good feeling to see someone from back home, and to also see them doing so well for themselves. Now unfortunately for the T-Wolves, Kate and the Cascades clicked really well together and in turn handed the lady Timberwolves a defeat.
The men's game was an uphill climb for the Timberwolves, as they dug to find a lead throughout the game. The visiting UFV Cascades looked confident throughout, but the Timberwolves clawed back in from an 11 point deficit. The score with less than 10 seconds remaining was 74-72 in favour of the Cascades. A buzzer beating attempt was in order. The crowd came to their feet, with an uproar ready to explode in celebration. But it was all to no avail, as the buzzer beating attempt was just inches off the mark! The Timberwolves were unable to grab the W but the appreciation of their efforts was fed to them by the crowd at hand as they all stood and applauded the boys comeback attempt.
During the men's game myself and Prize Gal Brittany did give away some wicked prizing which included Spruce Kings Tickets, Festival of Trees passes, Gift Cards to New York Fries, a handful of Demi Lovato CD's and even a $100 voucher towards Red Tag travel!
Next week the T-Wolves hit the road as they visit Mount Royal University in Calgary!