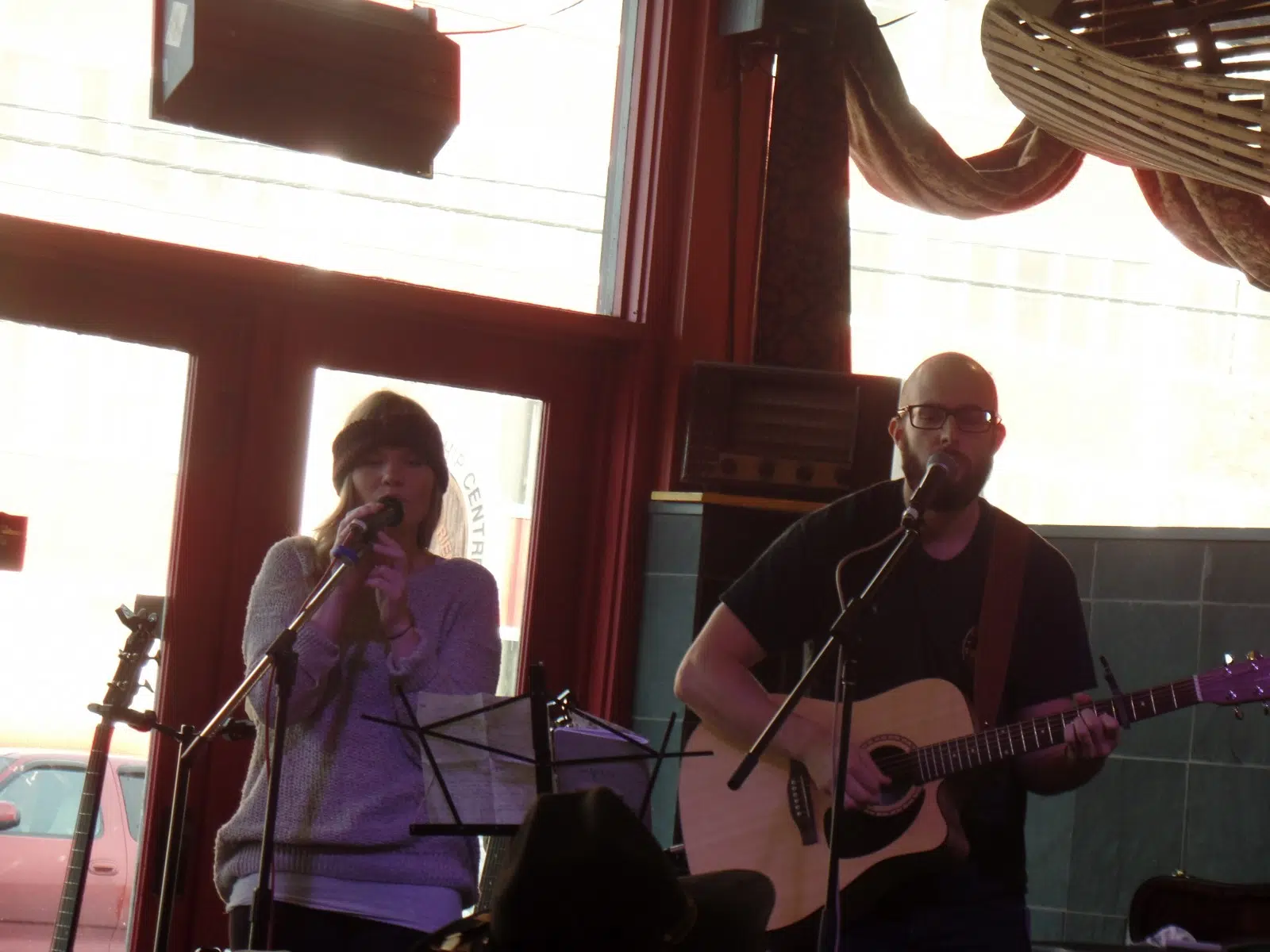 Get your hands on a foamy latte and lend your ear to the open mic set up at Books and Company.
Every Sunday, the venue holds Coffeehouse Sunday's form 2-5, welcoming local musicians to the stage to perform their sound!
Today I had the chance to witness an acoustic duet. Brock and Gen, also known as Daisy and the Fisherman, took the stage today. I really dig the band July Talk, and this duet gave me that kinda feel, but if you know July Talk, you know they can get a little crazy on stage. This was kept very tame.
Here is where you can find any info on Daisy and the Fishermen: https://www.facebook.com/daisyandthefisherman/info/?tab=page_info
If you wanted to check out some of the performers that hit up open mic night, then head out Shiraz on Thursday for some great local music, all starting at 6:30
Be sure to take a peak at Coffeehouse Sunday's next week, on from 2-5!