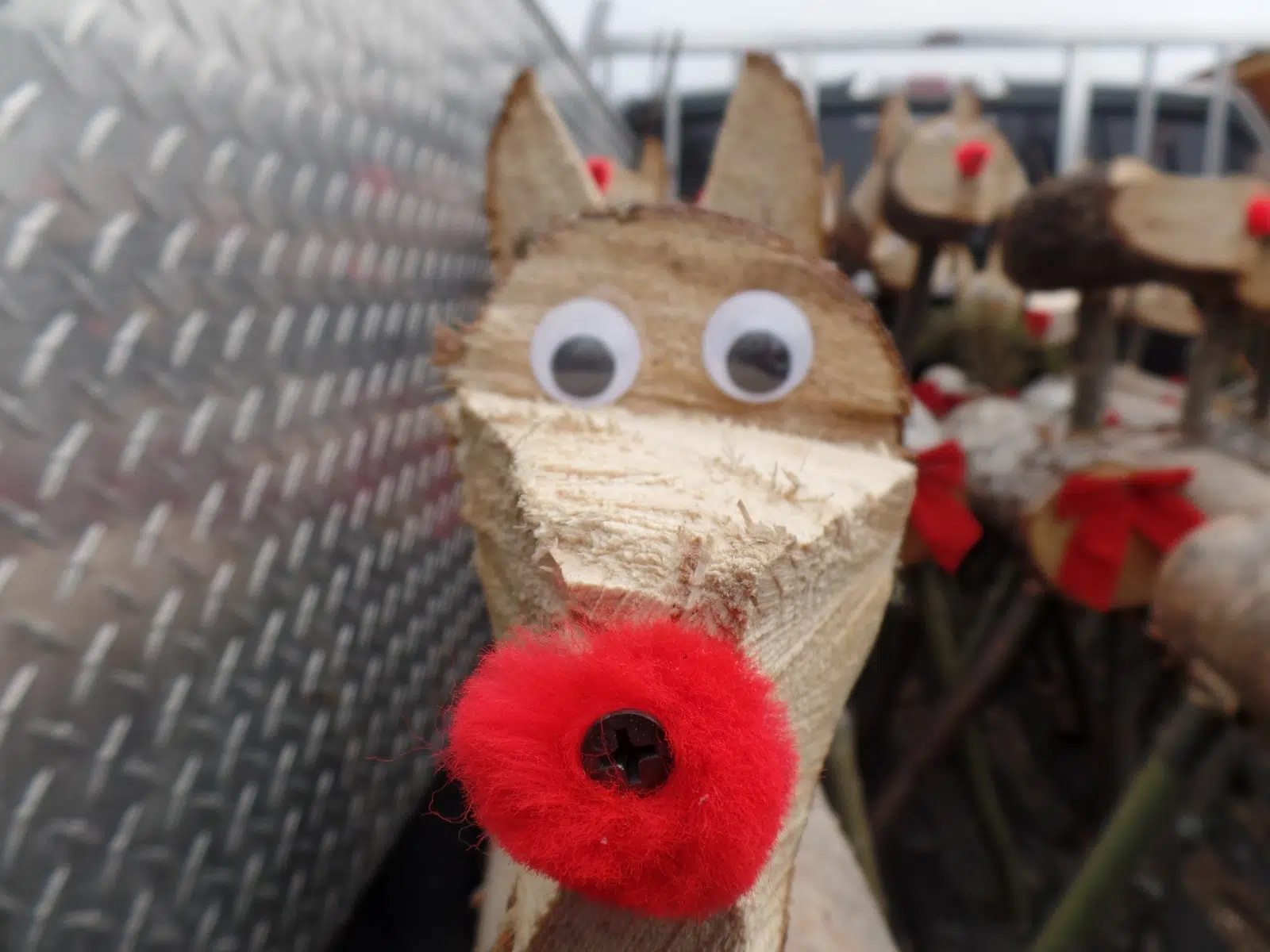 Bringing small towns together for one big Christmas fair!
This Christmas fair had people travelling over 100 km to show off their Christmas crafts. But it was more of a sense of getting together with one another. It was held at Ferndale Hall but Candice, one of the coordinators of the event, drove over an hour, which includes 15 minutes on dirt road, to be there. She came all the way from Sinclair Mills.
Before you walked into the establishment, the local fire department were outside selling chips, hot chocolate, and hot dogs for the good people in attendance. Also I can finally say I have found Waldo! (Albeit because that was the fireman's name, but I feel very accomplished)
There were so many different tables, starting form wood carved reindeer, LED light teepees, to Yoda knit toques!
Lorraine from Sunset Gourmet Food even gave me a delicious sample of her freshly baked bread and asiago spinach dip.
In the corner there was a man playing some sort of bongo/native drum. You could hear it echoing gently through the hall, but it was just so suiting for the cheerful mood. The man playing the drums was Granville Johnson. He and his wife, Birgit, live out in Sinclair as well, a community of just 30 people. They have a fair trade program with Ghana. A very nice couple, who are dedicated to lending a hand to a good cause. You can find their arts, instruments, and much more at his website: http://designbygranville.com/
The people involved seem so happy at the Eastline Market Christmas Bazaar craft fair and Ferndale Hall. It made the whole event seem so much more enjoyable for the vendors, and in turn, also the customers visiting to see the products. It is so endearing to see the small communities come together with each other, culminating the Christmas spirit!