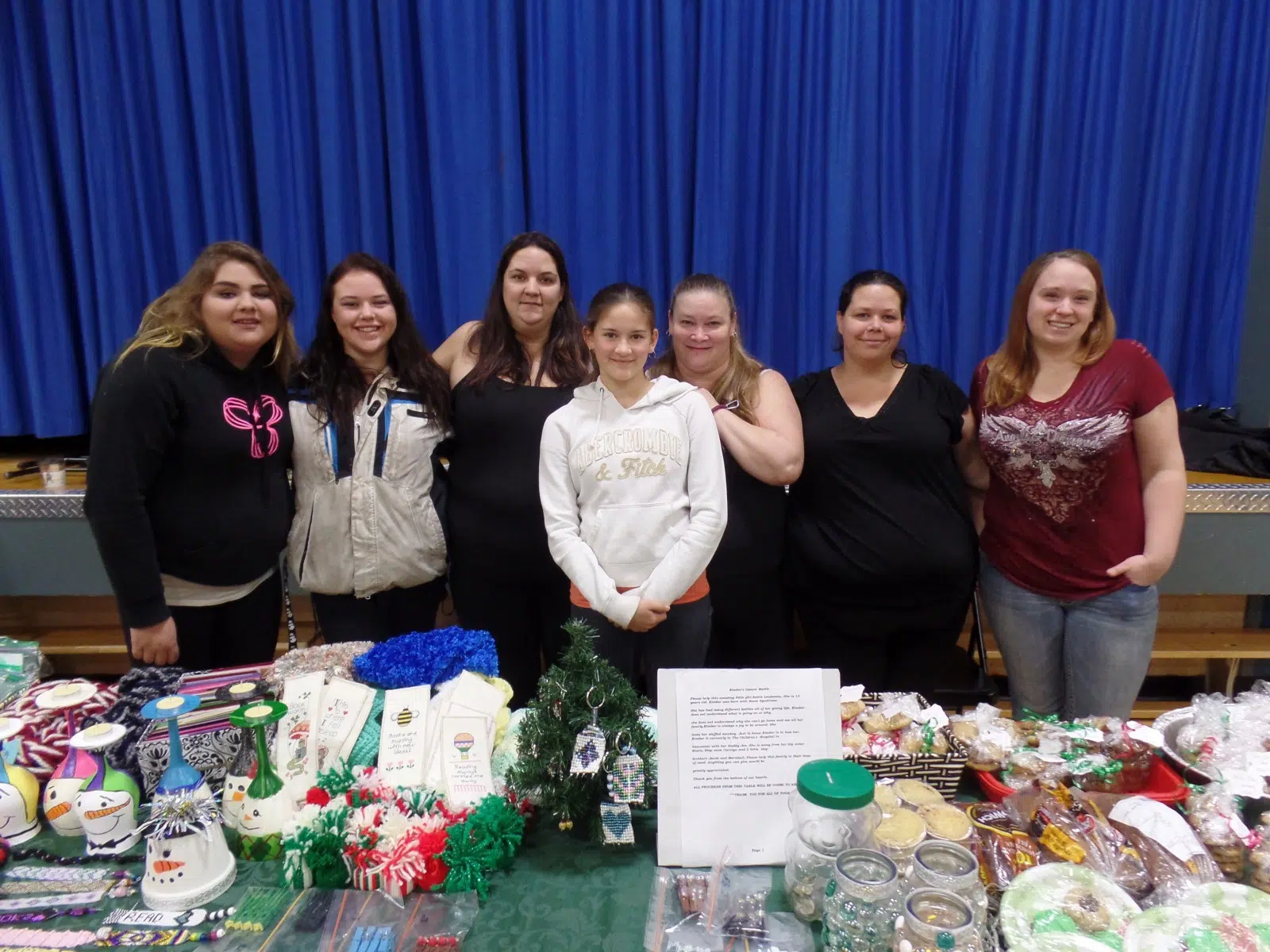 The Spruceland Traditional craft fair had all the things you would expect at a holiday arts and crafts event, plus one extra display that grasped at your heart strings.
The knitted things, the ornaments, and the holiday baked goods were all on display. There was even a woman who had dried fruits on hand, including her very own Tomato Chips.
But, there was one stand that stood out. This was the stand that was currently fighting for a family members life. It looked just like a normal display you would see at any craft fair, but then I noticed on the table, a picture of a girl taped on with some information. I simply asked who the girl was, and that is when the emotions became front and centre.
The lady answered, that is my niece, she's currently in Vancouver getting treatment for leukemia.  Her name is Kimber, and she is a 13 year old student at  Duchess Park Secondary School. All funds raised through the items her family sold at the fair went directly to Kimber's cancer battle.
If you want to donate towards Kimber's cancer battle, here is the go fund me page:
https://www.gofundme.com/eh52ast8