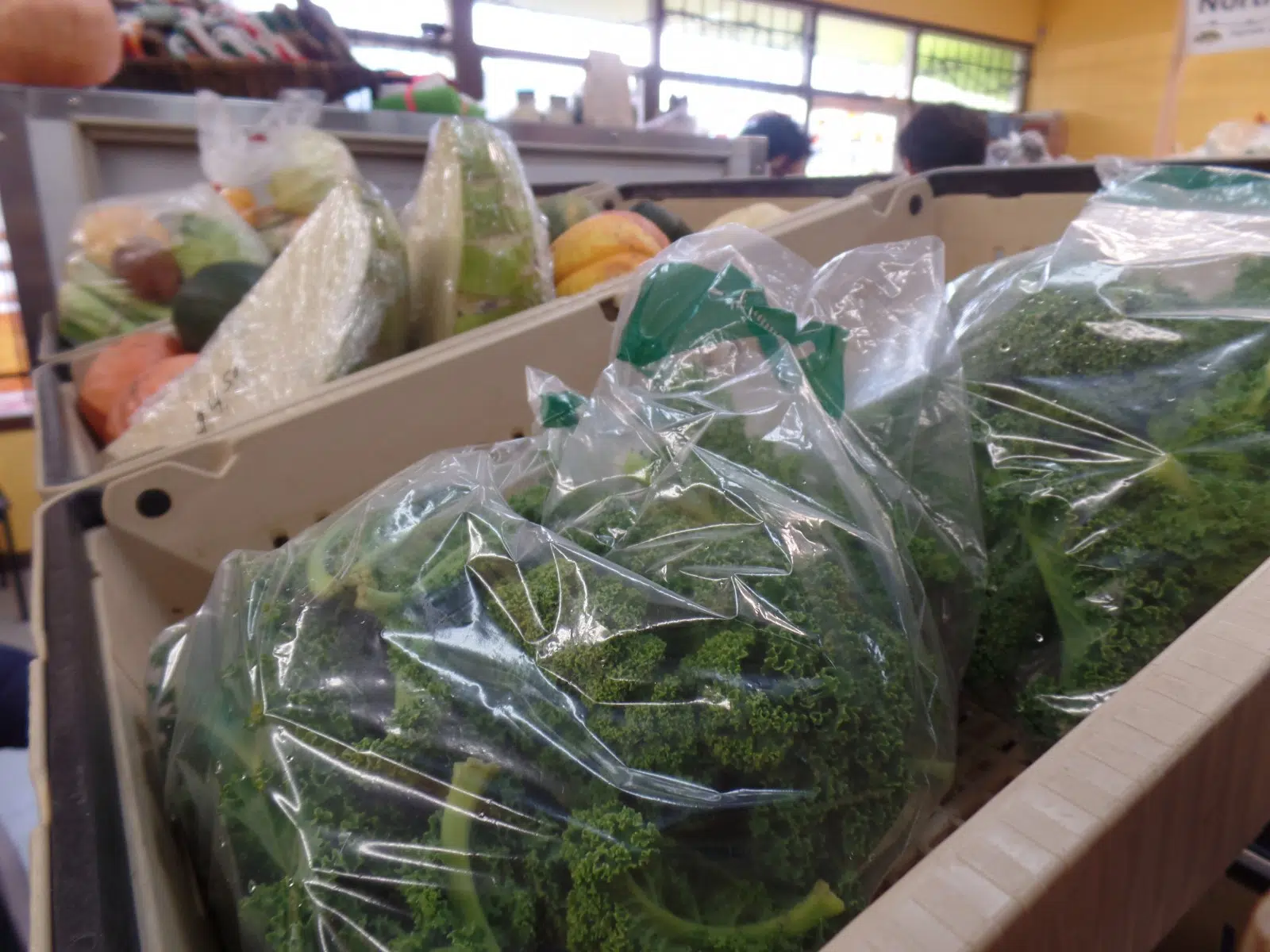 The Prince George Farmer's Market, a year round staple of the downtown core, had my mouth watering today!
As soon as you walk in the market my nose became instantly delighted. It is a little overwhelming as to trying to figure out what it is your smelling, but that's only because it is all meshed into one building. All the smells include fresh vegetables, meat, flowers, sauces, and even soaps and chap sticks.
I am a sucker for spicy, and the market had me by the tail today as there was a stand for salsa, and another for BBQ sauce. First off, I would like to say it's a blessing and a shame that I forgot my wallet in the car for this. The salsa was super fresh and there was even three different types to choose from, I was not about to say no to a sample. Ingredients were just right, it tasted fresh, AND they have been involved with the market for 15 years! There was a saucy smorgasbord on display thanks to Torque BBQ. They had a multitude of flavours, all ready for sampling. There was Original, Honey Garlic with a kick, XXX spice, and the most flavourful, maple bacon, with real bacon bits! Four different varieties within my fingertips, they were practically taking the money from me… again if I had had my wallet on me. Next time!
Another display I found very intriguing, because I have a friend interested in this process, was some hand made soaps. There was everything from shea butter, goat's milk, and leftover Halloween specialties. Esenshel Urth soap therapy was one of those smells wafting right into my nose as soon as I entered, and I was not complaining! Check them out on Facebook https://www.facebook.com/EsenshelUrthSoapTherapy/
The market is open year round and open until 2 every day!