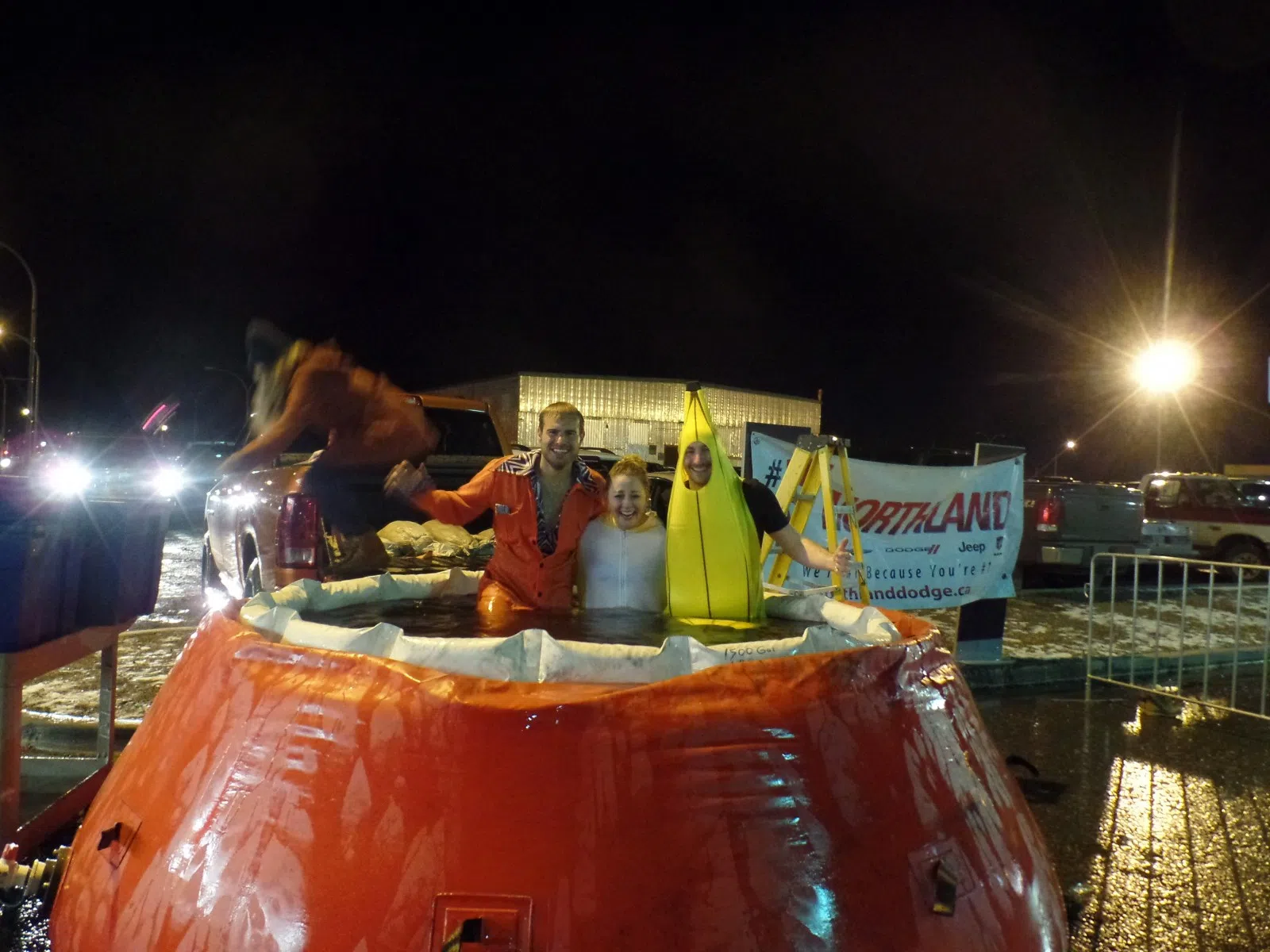 Chillin' for Charity is an annual event that is put on by UNBC JDC West, on twitter @UNBCJDCWEST. They are a group of business students who partnered with the Jim Pattison Broadcast Group, and a few others to raise funds for Spirit of the North, by  jumping into a pool of freezing cold water right in front of the CN Centre.
The Prince George firefighters bring their truck and hose to fill up a pool with water, in the freezing cold weather, and then buckets of ice are also added to create a real chilling of the bones. Challenges are brought upon the group to see who can raise more money, and each group wears costumes to make the whole spectacle much more eye appealing. This year there were groups of tie-dye, hockey jerseys, santa beards, and the characters from the Disney movie, Frozen. They also had burgers and dogs on the BBQ to help raise funds for their cause
Check out ckpgfunchaser on instagram for a video of the marketing team dipping into the cold!
UNBC JDC West raised $12,000 dollars last year for this cause, and their goal was $15,000. You will have to follow them on facebook  (UNBC JDC West Team) or check out their website (http://unbcjdcwest.com/) to see if they were able to reach their goal.
It was freezing outside but it was all for a good cause, and kudos to the JDC West team for powering through the freezing temperatures in the pool! Here's to next year!