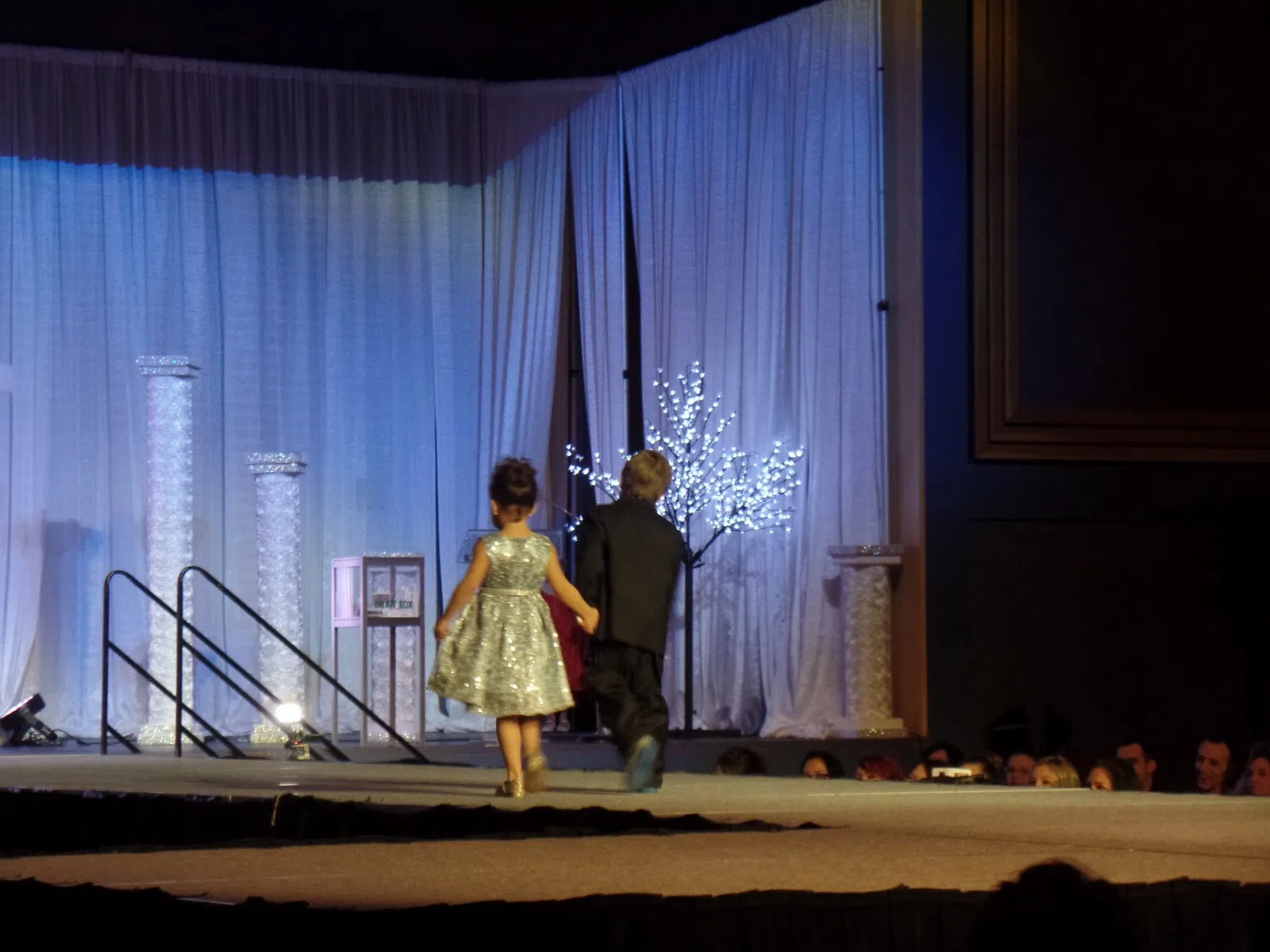 The Civic Centre was full of everything wedding related. Whether it was dresses, or makeup, or DJ services. The Storybook Wedding Bridal Expo had it all.
It's hard to deny that the highlight of the day was the little flower girl and ring bearers doing their thing, kicking off the fashion show. Their portion of the show was filled with awkward walking, adorable smiling and giggles, the most handsome ring bearers who were almost too nervous to function while walking alongside the cutest little flower girls. It really was a heart melting experience to watch. The rest of the fashion show was made up of bridesmaids, groomsmen, dresses for the rest of the family like aunts and grandmothers, and then of course the wedding dresses.
There was plenty for the guys to do as well, as they were there to help any decision making, they also had the opportunity to hop up on stage because there was a 5 minute cake decorating contest. In the words of Rich Abney, is there such thing as over icing a cake?
There were also booths for venues, limos, videographers, literally anything wedding related, there was a set up there to help plan out every step of the stressful, yet satisfying process.
I came into the Civic Centre with no previous time spent at a bridal expo, and I must say men, if you are ever feeling down about attending, don't because it was actually quite fun, entertaining, and even a little inspiring.