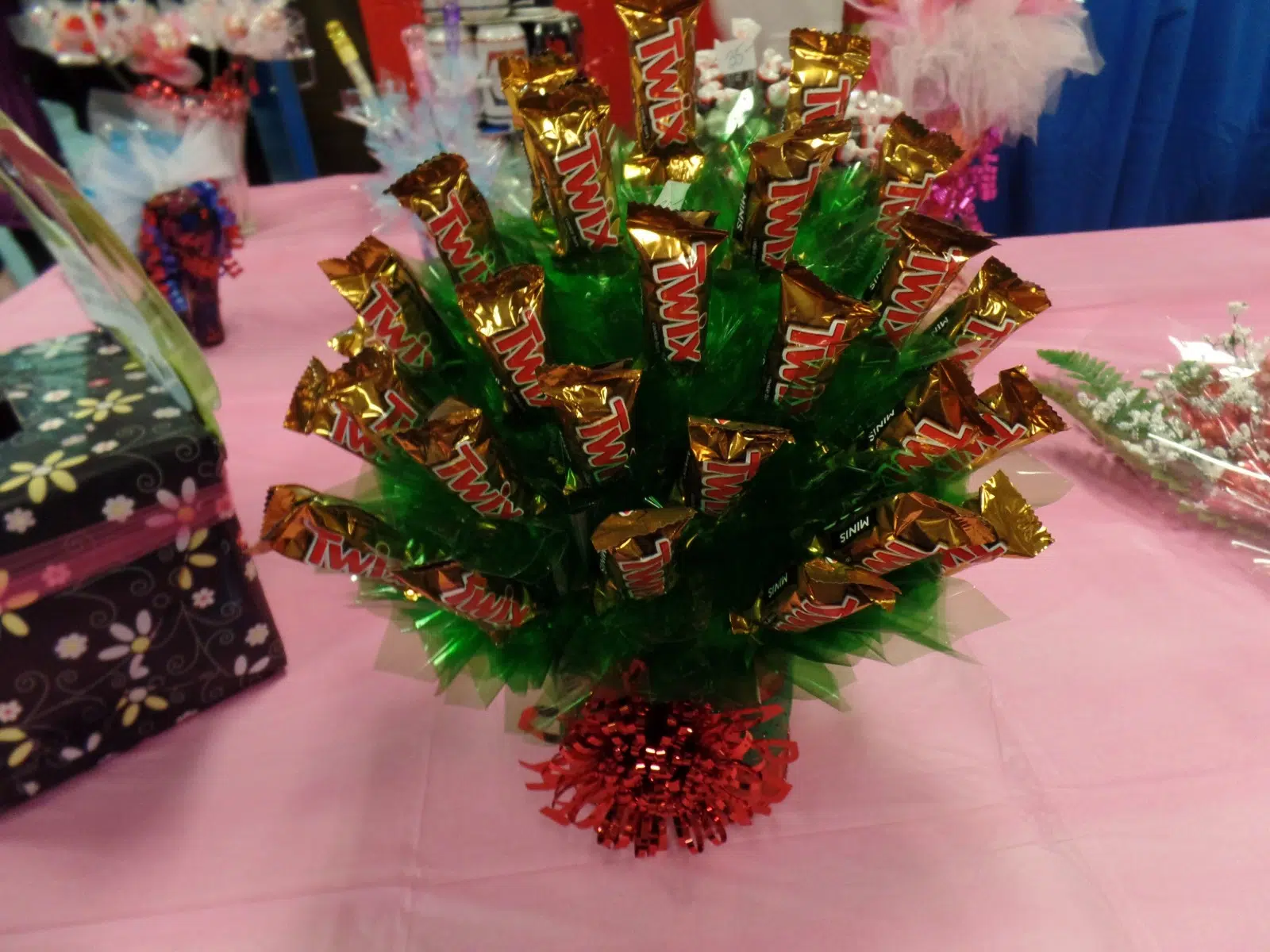 Christmas is fast approaching and this is already the second holiday fair set up that I have visited this month.
DP Todd Holiday Craft Fair is put on by the DP Todd Secondary School band program. There were all the holiday items you would have expected, but there were also some really interesting ones that I would have never thought I would see.
I am a sucker for BBQ sauce, so it was no surprise that I had to stop by and say hi to Darcy at Smith's BBQ. He offered me a sample, in which I chose the hickory smoked BBQ sauce, and then he told me the story of how he got into creating these sauces. He started making the sauces on his own to try at home, and then suddenly  once word got out about his recipe he had friends lined up at his door to eat his BBQ cooking. That's when he decided, hmm, maybe it would be a good idea to start taking orders on these sauces, and off he went, and here he is today. Look up Smith's BBQ on facebook!
I stumbled upon Juanita's stand for Sister's Soup Factory. What she does is dried soup. Now it's typically not something you would think of when thinking holiday shopping. BUT. The way she packages it so nice and petite, it makes complete sense as a stocking stuffer. She even gave me a sample to take home and try. I think I will save it for the next rainy day. And hopefully there will be leftovers, because she also explained that once thickened up, it is used great as a dip for breads or chips!
I couldn't help but come to a halt when I walked passed the Darling Deviance set up. why you might ask? Well because I have never ever seen a mini, knit Yoda or R2D2 before. Teri had that at her table, with the addition of many knit sweaters and scarves. She has shipped her things anywhere from America, all the way to Japan. She is running a one woman show so it is hard to keep up, but her items are super well kept and perfect for the upcoming chill of the winter.  You can also find Darling Deviance on Facebook.
And last but most definitely not least, I want to make mention of Above & Beyond Bouquets. I stopped to talk to Silvia becasue as soon as you walked into the DP Todd craft fair, how could you not stop to look at what she had set up. What that was, was bouquets made out of things like Tootsie Roll's, Ferrero Rocher's, Mars Bars, and even things like nail polish. I asked here where the idea came form and she told me that someone once asked her to throw a baby shower and she wanted to make it something extremely unique. So her very first creation of a bouquet included baby onesies, socks, and all things baby related. You might not believe me how interesting they were if I didn't have pictures. Check those out below and also check Silvia out on Facebook.
Here's to a super successful 2015 DP Todd Holiday Craft Fair.