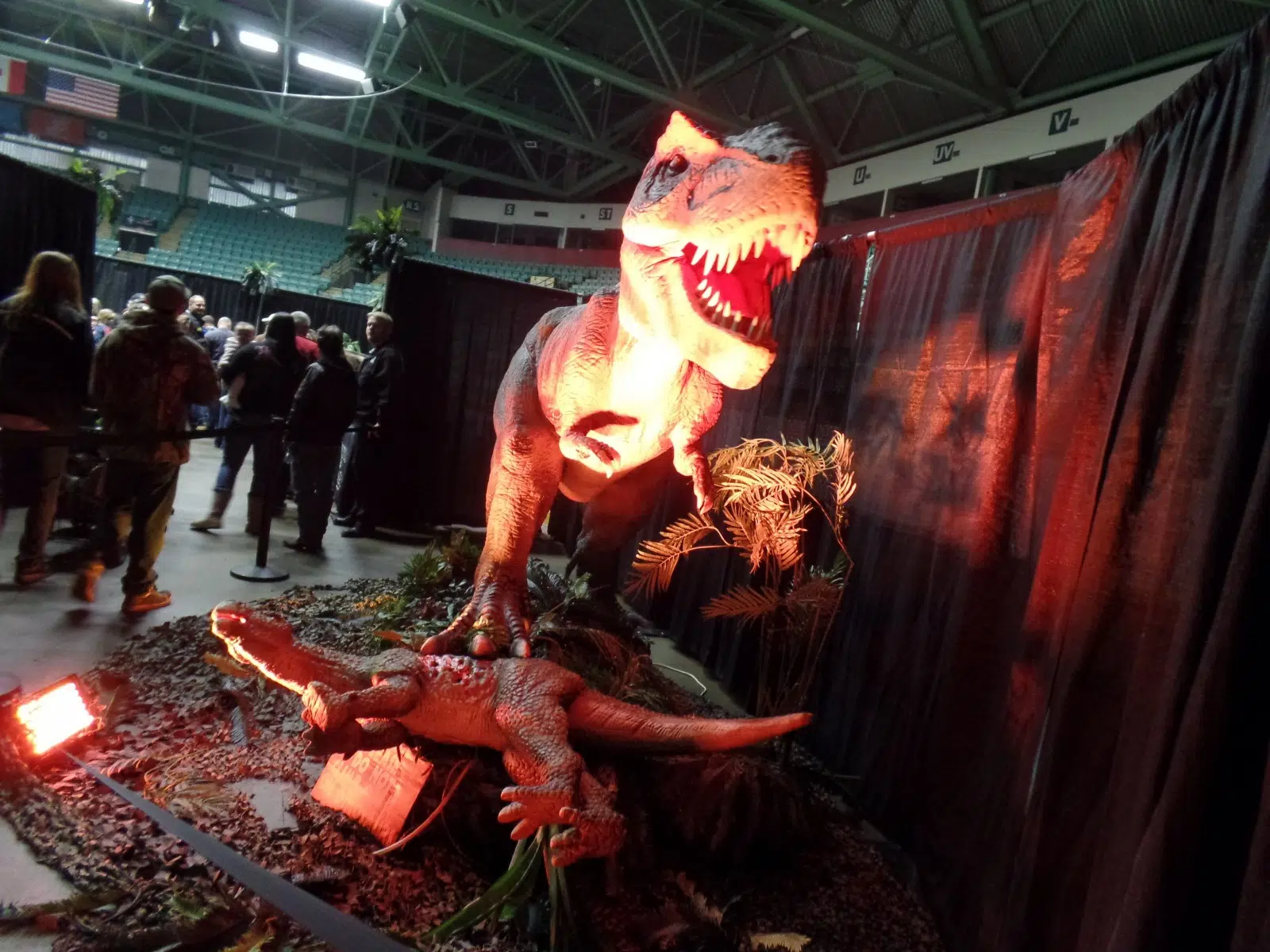 Enter the a world where you are able to learn, see, touch, and discover the dinosaurs.
The CN Centre played host to the world that is everything dinosaur. From moving, life sized dinosaurs, to reading about them, to taking pictures with them. Discover the Dinosaurs had it all.
The interactive experience was great for the entire family. The parents could reminisce on the original Jurassic Park movies, and the kids that attended, who were mostly under the age of ten could learn about them and look back on the newer release, Jurassic World.
You could explore different types of dinosaurs, take pictures with them, there was Dino games to play, and even a store full of toys to purchase after being done with the exhibit.
My favourite part of the entire exhibit was at the very end when I saw the younger ones "digging for fossils" in hopes of becoming future paleontologists. Ross Geller would have been mighty proud.