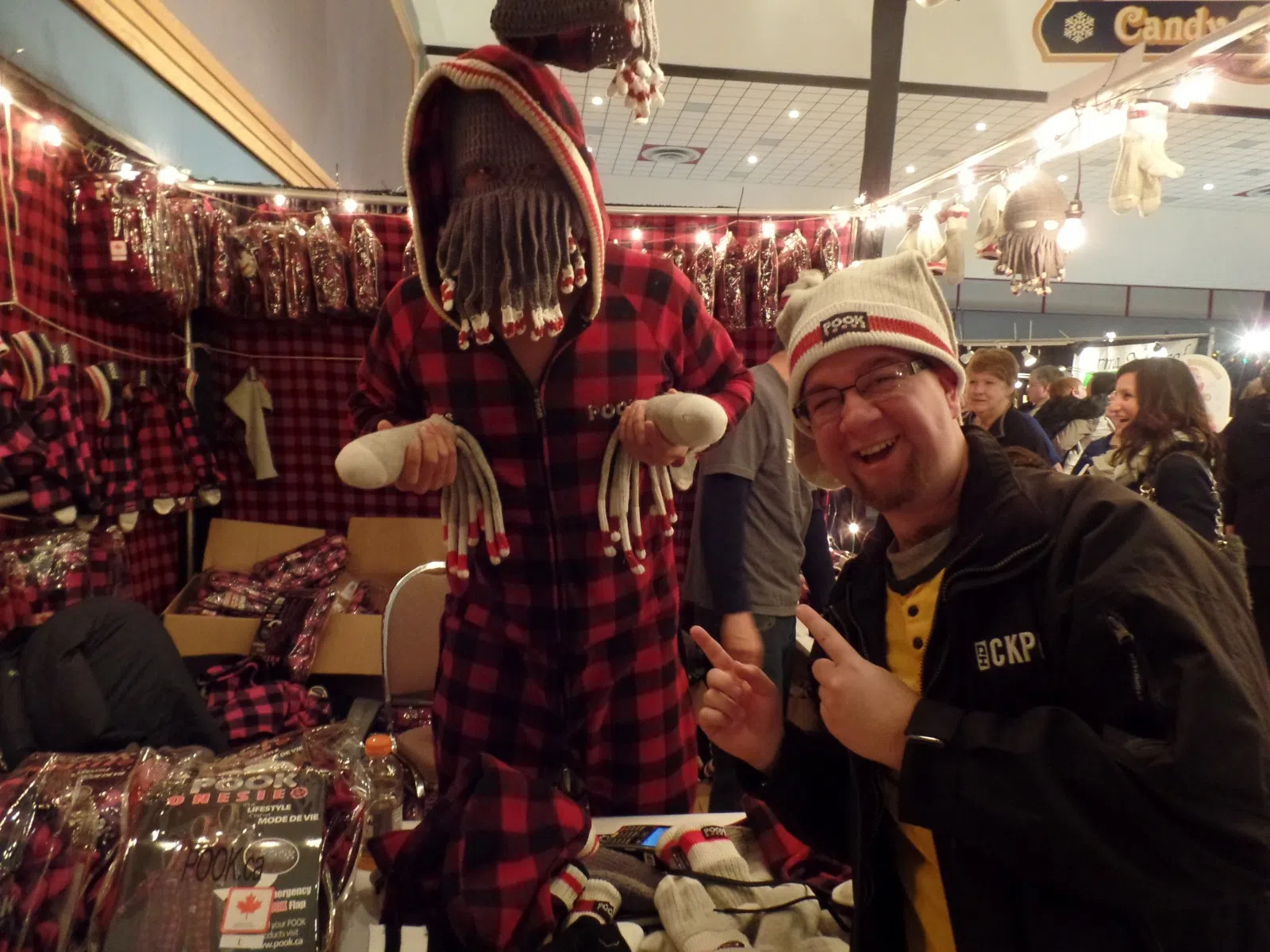 The 39th Annual Studio Fair has come and gone, but my nose, eyes, and mouth still relish in what was brought forward this year.
If anyone you know has ever said no to a free sample, maybe you should question your friendship with this person (allergies and other exceptions are of course void in this scenario). Let me tell you, there was an absolute abundance of food to be tasted. As soon as I walked in I was mesmerized simply by the smells being doused throughout the room specifically from the foods. First it was spicy butter chicken, then it was decadent chocolate, then sweet BC maple syrup. When you have a cold, you are burdened with a runny nose, but at the Studio Fair, you were running after what was being sent up your nose. The smell was one thing, but the taste was beyond this world. I spoke with someone who grabbed themselves two bags of root chips from Rootables, and they were demolished within a few days because they were so good. I enjoyed the two stands that sampled butter chicken, and coconut butter chicken sauces, also Aji who was sampling salsa and guacamole. Aji also mentioned how simple it was to create the salsa's and use them in different recipes. A kudos is in order to Bean Boy for letting me sample anything I asked for (and maybe over welcoming my stay at his booth). When you've got chips and some sort of dip in front of me, look out.
Perfect for the frosty Prince George winter, Pook toque had everything you needed and more. Tony, one of the brain child's behind Pook, was there to give the full run through of how to "properly" wear or style your Pook toque. The toques were fashion friendly, or goofy, whatever way you wanted to play around with your toque, leave it to Pook because there is not just one way to wear it. Pook came to Studio Fair, and they gave you a show.
Even the furry friends were covered at the studio fair. There was a display for K9 jackets and coats, equipped with the superman and batman logos. Not only is your dog your best friend, but it's a super hero too. Don't worry, cats were also covered, because you know that if your cat goes wandering off in the night, they're going to want to be bundled up too. I also stopped by 4 Paws Pure and asked Gwen what a good chew toy for my little pup would be and I was awe struck by the many different varieties she had to offer. I think when I order online for Christmas, I am going to go with the 4 kind multi-pack for my dog Maggie (but don't tell her I'm getting it for her).
And I can't forget the artisans and entertainment section of the Studio Fair. The Coldsnap winter music festival was there to promote for January. If you want more details on when that is coming, the artists, and the venues, hit up www.coldsnap.com. Judy Russell who just presented Evil Dead The Musical, is now bringing you The Nutcracker at Vanier Hall. Pamphlets, tickets information and brochures were all being handed out for that, alongside a life size toy version of the Nutcracker. I had a nice chat with John Rogers who handcrafts all of his own animal and artisan carvings. A family member use to paint miniature animals for my dad when I was younger, and John's crafts had me reminiscing of the animals being handed over to my dad. My personal favourite was the spread winged eagle on display that John carefully carved.
Studio Fair was a huge success this year, I know a lot of the vendors I spoke with were very thrilled with the sales of their products. From all the sights, sounds and smells form this years festivities, I can only imagine how incredible year number 40 will be!