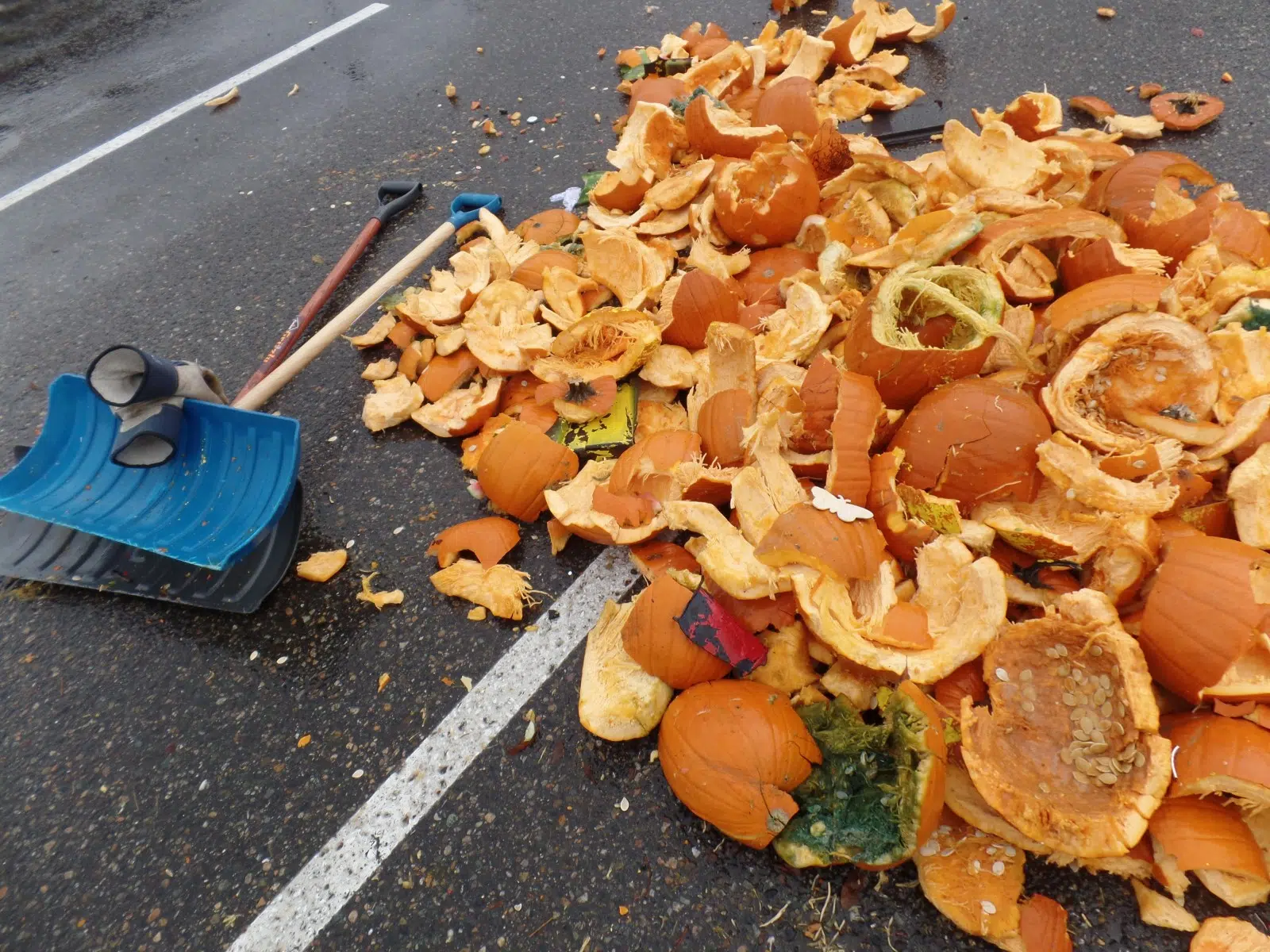 If you grew up loving 1990's alternative rock, this very well may be your favourite event of the 2015 calendar year.
The Rotten Pumpkin Festival is dedicated to smashing pumpkins. It happens every year at Exploration Place, unless it snows because this event immediately becomes too dangerous with the slippery downpour. This year there was a scare of too much rain, but the crew carried on and made it through the day destroying any pumpkin that got in their way. The crowd was taken care of too, as they had hot chocolate to keep the hands warm, and hot dogs to keep the bellies full. That was all by donation.
The team at Exploration Place has a catapult contraption that tosses the old Jack-O-Lanterns across the parking lot for $2 per pumpkin. The crowd counted down, 3-2-1, and watched in awe as the big orange blobs came soaring through the air, splattering its guts all over the wet concrete. No matter where the pumpkin landed it was entertaining because, really, who doesn't like watching things explode. There was also a colourful garbage can castle set up for the pumpkins to try and destroy which adds incentive for the catapult to send the pumpkin even further.
Bob, the man in the red jacket holding the shovel, has been involved with Exploratin Place and its exhibits for over seventeen years. He and his wife moved here from the lower mainland to take part in everything that Exploration Place has to offer. Bob was proud to tell me all about how Exploration Place gets involved in helping the community, and about how the rotten pumpkins all get composted to make profit when people buy compost for various reasons.
The Rotten Pumpkin Festival was celebrating its tenth year of splattery the day after Halloween, as they always have, and the chatter amongst the staff was that they were very happy with the turn out. Every staff member was extremely friendly and even excited to watch everyone's pumpkins turn into piles of mush.