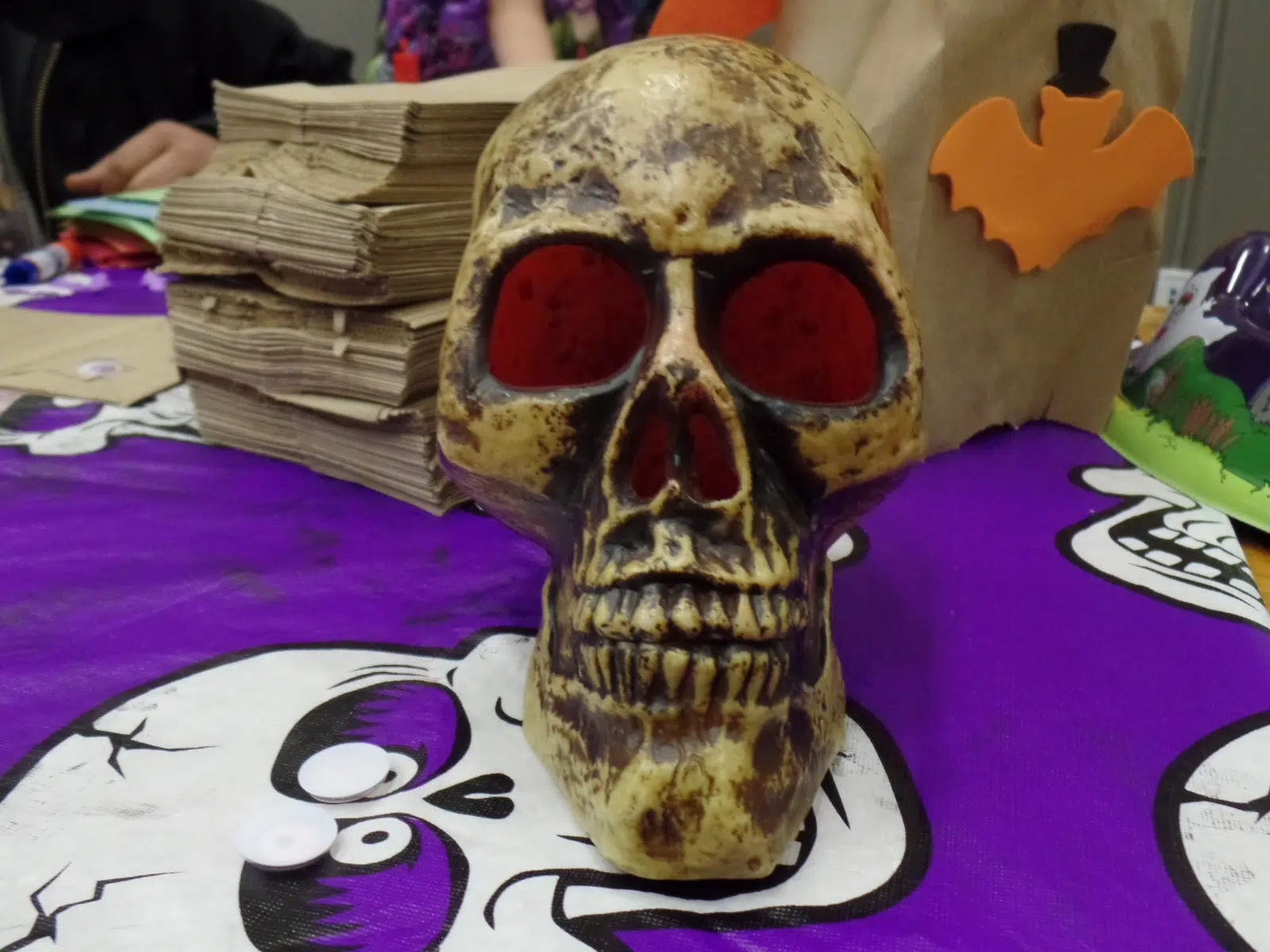 Columbus Community Centre played host to one of many great family friendly Halloween events this Saturday. This Haunted Halloween Journey offered two different rooms for the young and old. One room had CKPG TV's own Camille MacDonald, who was dressed up as a lobster, painting the young faces. There were a few different tables for art, and there was a variety of games to be played. Ghost bag toss, Halloween golf, and my favourite, witch hat ring toss! And that was only one room!
In the other room there was plates upon plates of goodies. A dream for the children, but a nightmare for the adults to take care of those sugar rushes! The Halloween classic, Michael Jackson's Thriller was being blared, and nobody in their right mind would ever say no to that, I even busted out into the werewolf dance move! Last but definitely not least, there was some special activities being held by Exploration Place inside the community centre. When you think Halloween, it isn't always Princes and Princesses, its scary things and goopy things too, and that is why the people from Exploration Place were there to help create Goo! You can see me in the photo album creating my goo masterpiece!
It was a packed house for the Haunted Halloween Journey and there was plenty reason for that. It was a great event for the family to check out. This wasn't the first time for this event, and I promise you it will not be the last!