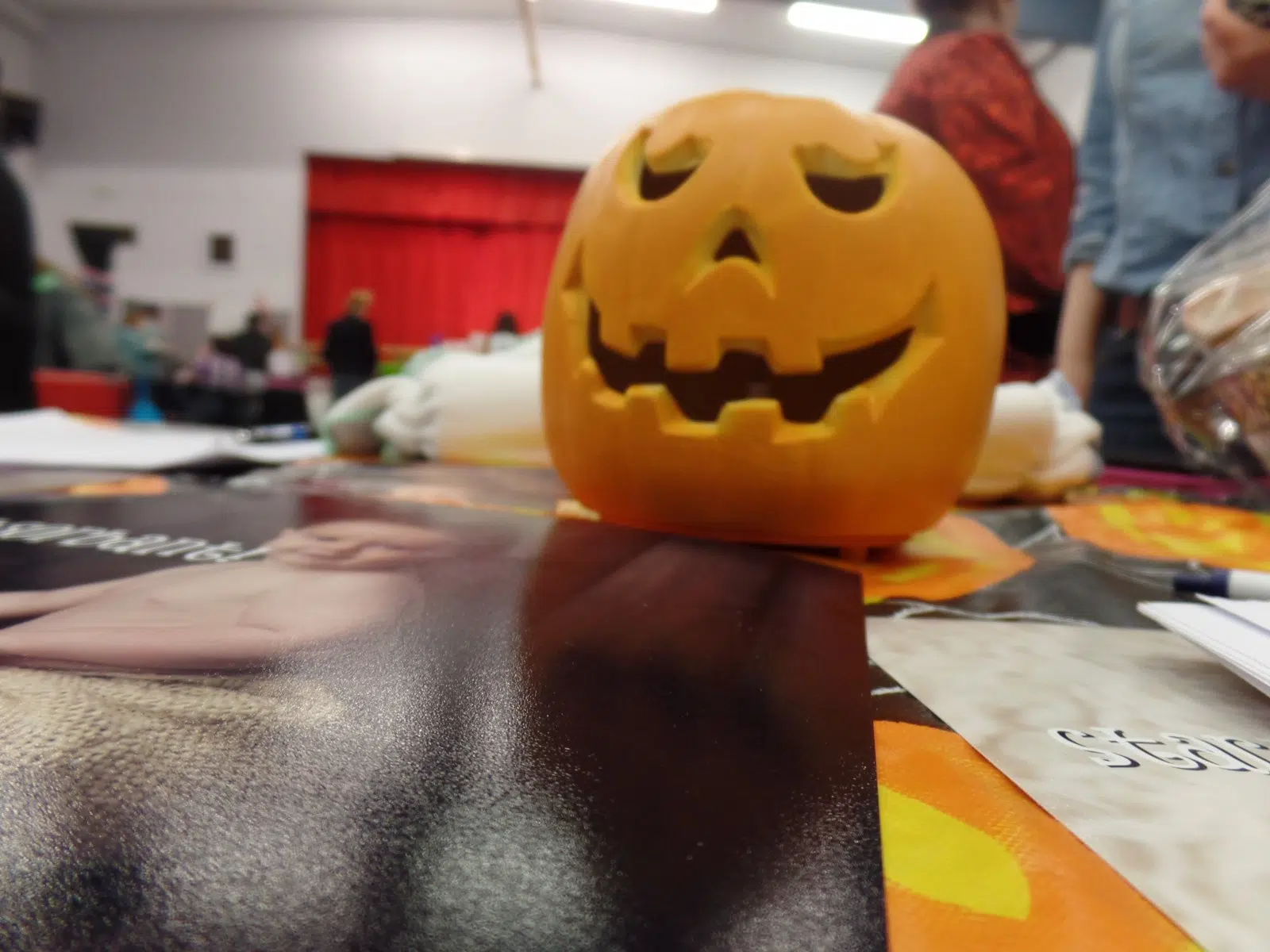 Harwin Elementary gave an amazing venue for a kid friendly Hallowen ! As soon as I walked in I was greeted by excited students to take me on a tour of the haunted mansion. I was quite impressed by the showmanship of the students. Not only by the decor, but also by the involvement of the children to create a ghoulish atmosphere inside the  school. I took a stroll through the mansion and there were many different scary characters. The first sight seen was a mad doctor of sorts, stirring a pot of rotten eye balls beside the corpse of a zombie. That was followed by two girls mixing potions for the evil doers of the world, joined by their pesky sidekick, the evil bunny! That was enough to knock the screams right out of you!
Onto the craft fair, where there were many vendors at your service. There were scents, oils and many different types of jewelry. This was the first time though, that I have seen energy drink products at a craft fair. I received samples from two lovely ladies who were offering up different varieties of energy drinks. One of which, from Ashleigh at Usana, I was able to take home with me to try!
At the end of the day Harwin Elementary school provided families with great fun and entertainment, and I do have to give big props to the kids at the school for being very proactive in the process of it all. Hope to see them again next year!